LATEST! 31st January 2013
(scroll down to see full list; previous month's (December 2012) Viewpoint; Latest eBOSS contents


Scroll down for: A Home and Small Business Viewpoint by Len Tondel, from 1st January 2012

By way of explanation. The term 'home business' consists of two words. 'Business' is the second one; it's there to qualify and support the word 'home' and all that goes with it - and not vice versa. Consequently, we also list below, items which are of interest and value to the home. Whether in its context as an office or as a part of your family and lifestyle but always directed at the improved prospects and enjoyment that running a business from home, in its entirety, can bring.

For a current, multi-part overview of starting and running a business from home, go here: http://www.homebusiness.org.uk/features.htm
HBA/BusinessesForSale joint SPECIAL OFFER: 25% discount on the website's service. Here are the details: Code: SELLABIZ-25
How to use: The user must email sellabusiness@businessesforsale.com with the subject line of "SELLABIZ-25" and their message will need to have their contact details (both an email address and phone number) for the discount to be applied. One of our account managers will then contact them and walk them through the set-up process.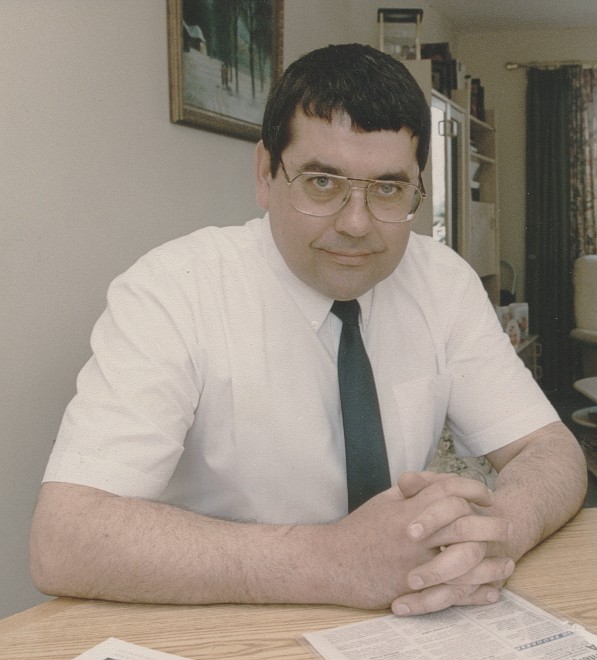 31.01.2013: Official release: Government business mentor scheme hits 15,000 target. https://www.gov.uk/government/news/business-mentors-are-ready-and-waiting-to-support-smes
Official release: Business finance finder. https://www.gov.uk/business-finance-support-finder
Official release: English business statistical survey November 2012. https://www.gov.uk/government/publications/english-business-survey-statistical-release-november-2012
Up to 2 million poorer households facing increases in council tax bills. http://www.bbc.co.uk/news/business-21264773#
Taxpayer billions to be secretly funnelled into EdF. http://www.independent.co.uk/news/uk/home-news/taxpayer-billions-could-be-secretly-funnelled-to-edf-to-underwrite-cost-of-proposed-power-station-at-hinkley-point-8473810.html And so EdF will have the funds to reconstruct their neglected and crumbling infrastructure in France - never mind Hinkley Point. Expect continuing increases in fuel bills, too.
Migrants shun the English language. http://www.express.co.uk/posts/view/374550/Migrants-shun-the-English-language Over 4 million migrants can't speak English properly, according to this latest tabloid article. Or, around the same kind of numbers as British ex-pats who refuse to integrate and can't speak the local language wherever they live. The Taxpayers' Alliance are quoted as saying that a resistance to integration results in increased expenditure for translations, etc - a lead which is usually taken by local authorities. Which should be good news for all home-based and freelance language professionals. Trouble is, I don't see any great increase in this kind of work at all. Probably because immigrant communities rapidly find their own solutions to understanding what's needed of them and if there is any marginal, increased expenditure it's because of politically correct decision-making by council administrations which are barely part of local communities themselves. What spare money there is would be better spent on filling potholes. Staff should also be encouraged to speak and write English properly themselves. Along with 99.9% of contributors to media forums, message boards and the Twitterati.
They might even be allowed to attend the same English language classes as American police officers and their 3-word vocabularies of 'Oh, my God', who, it has just been announced, will now start taking over control of law, order and corruption as part of England County's 'mission creep' towards becoming a fully integrated annexe to the good 'ole US of A.
30.01.2013: Number of firms having assets seized rose in 2012. http://www.syscap.com/news-and-views/2013/january/
10,577-businesses-have-faced-the-taxman-seizing-their-assets/ HMRC doubled the use of its powers of 'distraint' - a process which allows it to seize business assets without warning to settle debts - over the past year, research by Syscap has revealed. The research found HMRC used its powers of distraint against 10,557 firms in 2012, up from 5,520 in 2011. Historically, HMRC used distraint to settle unpaid payroll tax bills but recently began using its powers to recover a broader range of business debts. Syscap said HMRC's actions should serve as a warning to business owners concerned about meeting their self-assessment tax liabilities. (EnterpriseQuest)
Local food retailing advocate wins BBC national award. http://www.internationalsupermarketnews.com/news/9616
Official release: new help for businesses and consumers against price-fixing. https://www.gov.uk/government/news/new-help-for-consumers-and-businesses-to-take-action-against-price-fixing
Bank overdraft charges forcing some customers to take out payday loans. http://www.dailymail.co.uk/money/cardsloans/article-2270230/REVEALED-How-sky-high-bank-overdraft-charges-worth-53MILLION-PER-CENT-force-borrowers-arms-payday-lenders.html I was wondering how long it would take this particular twist to develop. There's no doubt that banks have been largely behind the negative publicity payday loans have been getting when they are no better - and here - far worse, themselves.
Banks getting 15,000 complaints a week; two thirds being upheld. http://www.dailymail.co.uk/news/article-2270297/Two-complaints-banks-upheld-record-15-000-complaints-week-lodged-angry-customers.html
CNET Community: Would you subscribe to the new Microsoft Office? http://nls.cnet.com/pageservices/viewOnlineNewsletter.sc?list_id=e497&send_date=01/29/2013
Business location maps. http://www.giveway.co.uk/
'Cloud' services can be spied on routinely by US authorities. http://www.independent.co.uk/life-style/gadgets-and-tech/news/british-internet-users-personal-information-on-major-cloud-storage-services-can-be-spied-upon-routinely-by-us-authorities-8471819.html My local junk shop does loads of old biscuit tins which are perfect for storing a bit of cash and important paperwork. For security, I keep mine in the bottom of one of the horses' nose-bags.
Ten most valuable second-hand phones. http://www.telegraph.co.uk/technology/picture-galleries/9833979/Ten-most-valuable-second-hand-phones.html?utm_source=tmg&utm_medium=TD_2ndhandphone&utm_campaign=TechTD
29.01.2013: Surge in business ventures for the over 55s. http://www.onrec.com/news/news-archive/88-rise-in-number-of-
baby-boomers-starting-a-small-business-in-the-past-12-months The number of people starting up a business in their late 50s or 60s (often described as the 'baby boomer' generation) rose by nearly 90% over the past year, according to a survey by freelance marketplace PeoplePerHour. The survey revealed that 55+ was the fastest-growing age category on the website and 64% of business owners in this age group were starting their first enterprise. The most popular start ups among baby boomers were Internet-based, retail and property firms. Chief Executive Officer Xenios Thrasyvoulou said the surge in business ventures among over 55s could be the result of lower barriers to business start up and easier access to online customers. (EnterpriseQuest)
Once again, the country's economic infantry identifies itself. To be officially acknowledged and rewarded, just like their mates from the forces, with a kick in the bollox.
Self-employed struggling with debts. http://www.stepchange.org/Mediacentre/Pressreleases/selfemployeddebtproblems.aspx The average debt of a self-employed person is over 18 times greater than their annual income, according to a report by debt charity StepChange. Self-employed people were found to be worse off than those in full- and part-time employment, with significantly higher levels of both mortgage and non-mortgage borrowing. The report also revealed the average self-employed person earned 14% less than those in full- or part-time employment, and their monthly outgoings exceeded their monthly income by £211, compared with an average monthly deficit of £74 for those in employment. (EnterpriseQuest)
Households building up more debt. http://money.aol.co.uk/2013/01/28/households-building-up-more-debt/
Let councils slap a levy (tax) on tourists. http://www.express.co.uk/posts/view/374067/-Let-councils-slap-a-levy-on-tourists- Ah, yes. Someone has been taking a leaf from the present socio-fascist French government. No collective brain, same mantra: 'Increase taxes.'
Tourism is one of the UK's largest sectors for home business activity; from B&Bs, to mini-cab drivers, to guides, to artisan-produced gifts and souvenirs and their street vendors. For many years now, the problems associated with tourism to the UK have been more consistent with the country's piss-poor international standing on hospitality issues and a government attitude to tourism which remains umbilically joined to memories of The Boxer Rebellion. With Shitpit London one of the most grotesquely overpriced and disappointing destinations in the world already, getting up visitor numbers to other parts of Britain and giving tourist promotion intiatives a decent budget would be good places to start.
To that end, the immediate sacking (or resignation) of the UK's principal impediment to tourism and controlled immigration, Home Office Minister Theresa May and her inner circle of civil servants, would seem an urgent and logical development. Rather than yet another tax for local councils to waste on junkets, consultants and flavour-of-the-month friends. Usually property developers. Who are all probably anticipating the pinch: http://www.express.co.uk/posts/view/374050/New-war-on-tax-cheat-town-halls
HMRC to cut tax advice call charges. http://www.bbc.co.uk/news/business-21237834#
Tax laws 'influenced by big firms'. http://www.bbc.co.uk/news/business-21229862# And HMRC have units consisting of 'big firm' advisers and its top management is drawn from the ranks of tax evasion specialists to 'big firms' and government is financed by 'big firms' and so on and so on.
The fastest time of day for broadband. http://money.aol.co.uk/2013/01/28/revealed-the-fastest-time-for-broadband/
Google+ world's second largest social network and gaining fast on Facebook. http://blogs.independent.co.uk/2013/01/28/watch-out-facebook-google-is-now-the-world%e2%80%99s-second-largest-social-network-and-it%e2%80%99s-growing-fast/
Englishman wins prestigious French cheese award. http://www.independent.co.uk/life-style/food-and-drink/news/how-an-englishman-proved-to-be-the-big-cheese-when-it-comes-to-fromage-8470606.html I've been saying it for years; English artisan cheeses have become the best in the world. Not that you'd know it from the huge majority of cooking programmes or supermarket shelves. Let alone media food critics.
France is totally bankrupt, claims Labour Minister. http://www.telegraph.co.uk/finance/financialcrisis/9832845/France-totally-bankrupt-says-labour-minister-Michel-Sapin.html Any Frenchman with a brain has known that for a number of years. However, the country is split in two on the issue. Half the country which thinks the solution is more work, more competitivity and less waste. The other half, represented by the French media, socialist nano-intellectuals and the government currently in power, which thinks that the rest of the world will continue to give them subs to live a life o'Riley.
PPI payouts soar to 11,000 a week. http://www.independent.co.uk/news/business/news/ppi-payouts-to-soar-as-appeals-reach-11000-a-week-8471292.html
International Vocus Conference for marketing and PR, June 20 - 21, 2013, Washington DC. http://now.eloqua.com/es.asp?s=1321&e=135704&elq=53df7be361204c13945eaad92667f6b2
Weekly training bulletin, School of Business and Management, Essex University. http://www.essex.ac.uk/ebs/bmt/HTML/html_e-mail_wkly_bulletin_28_Feb.html
Key evidence in Operacion Puerto hearing delayed. http://www.cyclingnews.com/news/delays-mark-start-of-operacion-puerto-hearing With up to 150 professional footballers and tennis players implicated in a sophisticated and sustained performance cheating campaign by a Spanish doping guru, (and there are others in Italy and Switzerland, too) the mainstream media and the official doping agencies who have been trying to keep the lid on their favourite cash-cows must now wait just a little longer to see who spills the beans about whom.
The main reason why professional athletes - who are in other words, 'professional contractors', 'freelancers' or 'home businesses' - 'dope' is not surprisingly, to maximise on their 'seeding' or earnings potential. With the exception of professional football, performance is linked to payout. And quite modest payouts, to boot. It's always been the organisers, the promoters and the sponsors who make the money. Let's hope the shit hits the fan this time because the only way doping in sport is ever going to come under control is when the present layers of hypocrites, cheats and liars get peeled off the gravy train.
28.01.2013: Vacuum cleaner scam. http://money.aol.co.uk/2013/01/28/this-vacuum-cleaner-scam-will-cost-you/
Government launches Green Deal energy efficiency loan scheme. http://www.bbc.co.uk/news/uk-21226042#
BE CAUTIOUS of Green Deal, warns consumer watchdog, Which? http://www.telegraph.co.uk/earth/greenerliving/9830999/Be-wary-of-Green-Deal-warns-consumer-watchdog.html
How to profit from a plummeting pound. http://www.telegraph.co.uk/finance/personalfinance/investing/9827477/How-to-profit-from-a-plummeting-pound.html
EU red tape has cost Britain £700 million in 2 years. http://www.express.co.uk/posts/view/373768/EU-red-tape-cost-us-700m-in-2-years Politician with nothing original to say = this week's tabloid comment about red tape. This would be the 'red tape' I suppose, which has been gold-plated by the British Government? Although valued before or after the slide in the value of the pound?
After 3 weeks. 'Horseburger' trail 'probably' leads to Poland. http://www.dailymail.co.uk/news/article-2269118/Horsemeat-burgers-British-supermarkets-imported-Poland.html Does this mean that the EU's flagship regulation and directives on food traceability haven't been adopted by Britain because of its fight against red tape? Despite EU food traceability being claimed as the best in the world, employing tens, if not hundreds of thousands of people and pre-occupying everyone from UK farmers to UK supermarket shelf-stackers? A system which claims it can identify a contaminated source in 24 hours?
So after three weeks or so and probably years before that of processed beef for plebs being loaded with horsemeat, we have the tabloids, tipped off by the Irish government, identifying its favourite scapegoat, Poland, as the likely source? When the Poles themselves are just as unlikely to eat horsemeat as the Brits? When much closer to home and therefore much cheaper for UK outlets, are countries which are well into horsemeat, from rearing to slaughter to logistics.
Perhaps a few extra 'regulations' might help?
Of course, any consumers still unhappy about eating horsemeat can always do what Polish consumers do. Support their local butcher and farmers, buy meat in its raw state, mince it themselves (although the butcher will be happy to do that for them) and make their own burgers - or meatballs. For British consumers, you never know, there might even be an app to do it for them.
Handbook explaining How To Be British. http://www.express.co.uk/posts/view/373827/Handbook-explains-how-to-be-British Latest propaganda version, including a major re-jigging of the official view of Margaret Thatcher's contribution to the country's fine, economic and social mess. The handbook will be included with propaganda leaflet drops into African target zones being prepared for Anglo-French bombers, thus facilitating the subsequent absorption of economic refugees into the UK after they have been forced out of their own countries for the cumulative profit of western arms companies and their puppet governments.
From a struggling, small business point of view, it might be a good idea to wise up on these latest contents to better prepare yourself for quizzical questions from potential clients whose education and knowledge of world events and history hasn't been constrained by GCSEs and a tabloid press.
Google facing legal action for invasion of privacy. http://www.dailymail.co.uk/sciencetech/article-2269190/Google-facing-legal-battle-British-internet-users-complain-firm-breached-privacy.html
27.01.2013: Small firms struggling compared to large business. http://www.r3.org.uk/index.cfm?page=1114&element=17755&refpage=1008 Over a third of small firms reported a fall in profits in the last quarter of 2012, compared to just 7% of large businesses, according to research by insolvency trade body R3. The research also revealed almost a quarter of small firms regularly reached their maximum overdraft limit, compared to just 6% of medium-sized businesses. R3 president Lee Manning said small enterprises were likely to be struggling because they typically have less access to capital and are more vulnerable to changes in circumstance, such as the loss of a major customer. (EnterpriseQuest)
Well, with all the meaningful official support directed at medium to large companies, this is pretty much as expected and quite the normal state of affairs. I'm a bit surprised these conditions don't seem to have been reflected in the recent statistics for self-employment though, which officially, have shown a slight rise in numbers. You know; the ones everyone is calling a pack of lies. Which is a bit of a tradition, too.
Low awareness of energy bill help. http://www.bbc.co.uk/news/uk-21205958#
Online gambling addiction soars. http://www.independent.co.uk/news/uk/home-news/addiction-soars-as-online-gambling-hits-2bn-mark-8468376.html We were warning about gambling addiction on 17.01 below (as well as on numerous occasions before that) as we get a lot of people looking at gambling systems as part of their search for a successful business opportunity - especially online. As I keep saying, gambling is not a business template; other than for promoters and governments looking for punters to fleece. Leaving behind a thousand addicts for every half-a-winner. Good game. Good game.
Banks make £139 a year on current accounts. http://www.telegraph.co.uk/finance/personalfinance/consumertips/banking/9825998/Banks-make-average-139-a-year-on-each-current-account.html
Bank customers lacking choice. http://www.bbc.co.uk/news/business-21192053#
People spend 10 - 20 minutes on hold when calling a business. http://www.dailymail.co.uk/news/article-2268312/Growing-old-hold-More-85-people-hold-business.html Very lucrative. Getting as bad as waiting for pages to load as internet connections struggle to cope with 'intelligent' advertising. Especially online media pages. (Although one of the worst sites I have seen is MeteoFrance; there is so much crap to try and navigate through on this official site that it resembles a cloned porn website more than a public service. Modern 'Merde in France' at its worst. Whereas on the global scale, Arseholes On Line have got to be well up there. Jeez.)
Fundraising conference with eBay for charity. 13th and 14th February, Business Design Centre, London. http://dmtrk.com/t/UIQ-18GGE-7C8FVH2TDD/cr.aspx

26.01.2013: Official release: 'Best Councils To Do Business With' contest. https://www.gov.uk/government/publications/best-councils-to-do-business-with-contest This is a good idea. Let's hope it doesn't turn into another rigged, tabloid opinion poll.
How National Trust membership can cut your tax bill. http://www.telegraph.co.uk/finance/personalfinance/consumertips/tax/9827071/Five-quirky-ways-to-reduce-your-self-assessment-tax-bill.html
Airlines blocking delay claims. http://www.telegraph.co.uk/travel/travelnews/9826031/Airlines-blocking-claims-for-payouts-over-delays.html
CNET Community: Should I consider upgrading to Windows 7 or 8 since XP support is ending soon? http://nls.cnet.com/pageservices/viewOnlineNewsletter.sc?list_id=e497&send_date=01/25/2013
2 million brightest Brits quit for abroad. http://money.aol.co.uk/2013/01/23/two-million-of-brightest-brits-quit-the-uk/ and Theresa May blocks moves to ease immigration rules. http://www.telegraph.co.uk/news/9827660/Theresa-May-blocks-moves-to-ease-immigration-rules.html
These two headlines just about sum up the 'News of the World' mentality of the present Government and its bands of advisers and experts. When it gets to the stage where Ministers are deliberately fouling up the country's economic prospects by playing to media reaction and the nation's lumpenproletariat, then there's little more to be done. As the UK's unwanted immigration backlog continues to build despite the Minister's public stance, the very simple phrase of 'quality not quantity' springs to mind. Quality of public service and its managers; quality of education and the workforce; quality of reporting; and above all, quality of political leadership. Presently abysmally lacking on all counts.
As the UK slides into a 'triple-dip recession' or, to put it less dramatically, continues to flatline at the same time as the global economy shows encouraging signs of recovery to the detriment of the £ sterling against the $ US and the euro, we can see at first hand yet again, just how pathetically incompetent the country's main actors and commentators are. As media and politicians focus on the same serial failures, the same wasters, the same recipes for failure, the country's backbone of 3.5 million home businesses, family businesses, self employed and traders continue to get the job done. As best they can. Despite leadership reminiscent of the First World War. Lions led by donkeys.
The commercial licensing of drones in UK airspace. http://www.guardian.co.uk/world/2013/jan/25/who-can-fly-drones-uk-airspace So what's this got to do with us? How about HMRC drones hovering over construction sites and farmers' fields? Or car boot sales? And that is just the start. (Not that I would want to put anyone off watching Big Brother! But where's Arny when you need him?)
Official release: detail guidance on UK import controls. https://www.gov.uk/import-controls
25.01.2013: Freebie Friday. http://money.aol.co.uk/2013/01/25/this-weeks-discounts-deals-and-freebies/
Charity criticises local authority debt collection methods. http://money.aol.co.uk/2013/01/25/debt-collection-methods-criticised/
New rules for bailiffs. http://www.independent.co.uk/news/uk/home-news/new-rules-for-bailiffs-industry-8466366.html
OFT says significant changes are needed to current accounts. http://www.bbc.co.uk/news/business-21192053# Which is as about as far as these suggestions will go as long as the banks continue to 'sponsor' UK governments. (No wonder the Scots want their independence.)
Barclays worst for fraud refunds. http://www.telegraph.co.uk/finance/personalfinance/borrowing/creditcards/9823190/Fraud-refunds-Barclays-bank-has-longest-delays.html For a long time, the Barclays name has been anathema to the small business community. It is encouraging to see that that reputation has not been undeserved.
London hotels are the world's worst. http://www.telegraph.co.uk/travel/travelnews/9824205/London-hotels-the-worlds-worst.html Business as usual, then.
Reality-check time for over-optimistic start-ups with business loans. 'No work, no money, no pension, no future' suicide note. http://www.dailymail.co.uk/news/article-2267780/Private-pension-crisis-Raymond-Hollingsworth-wrote-suicide-note-threw-canal-bridge.html Or even the falling-out with his wife of a Dragons' Den 'personality': http://www.dailymail.co.uk/news/article-2267534/Dragons-Den-star-Duncan-Bannatyne-blames-gold-digging-family-making-staff-redundant-laments-finalisation-costly-divorce-Twitter.html
Stories like this should go into the Terms & Conditions of the Government's business start-up loan scam. (Sorry, 'scheme'! I keep getting it wrong.)
There used to be a time when a business adviser would try to put off anyone who wanted to start their own business. That's how risky it was considered to be - even when the economy was in good shape and people generally had some spare income. Today, things are much worse, much tighter yet professional business advisers are a rare breed, having been replaced by thousands of self-serving simplistic websites, official ones included, banks, telecoms companies or insurance companies, all selling The Big Lie. That starting a business is simple, low-cost and risk-free. Whereas in fact, the opposite is true. If you want a bullshit-free zone on starting or running a home, or most small business/es, we have prepared a (long) feature on the subject here: http://www.homebusiness.org.uk/features.htm
This zone is also comment-free because I have never seen any successful businesses which are run by anonymous cowards.
Britain's burglary hotspots. http://money.aol.co.uk/2013/01/24/where-are-britains-burglary-hotspots/ One of the main selling points for the area where I live at the moment, is that it has a very, very low crime rate. You can tell that that is the case almost immediately, just by driving through. No hoodies.
For the many home business or homeworkers plodding away at their workstations, glancing through a window with a view every few minutes, the sight of Conservative-voting hoody types bumming around on street corners is a serious distraction and a major anxiety and productivity issue. And that's before a burglary or theft of any sort, has even taken place! Local crime can be as quick a road to ruin for many businesses as your choice of business bank and so, come the time you start putting together your ideal, home business wish list, make sure a low-crime area is as high up there as you can afford it to be.
Cameron calls for 'global' action on tax avoidance. http://www.bbc.co.uk/news/business-21176992# 'But we'll start with little businesses, first, because they don't make any contributions to political parties,' he added.
Weekend Larf: Does David Cameron understand business? http://www.telegraph.co.uk/finance/financetopics/davos/9824403/Davos-2013-do-David-Cameron-and-George-Osborne-really-understand-business.html
24.01.2013: Report reveals survival strategies of rural micro-firms. http://www.defra.gov.uk/crc/rural-micro-businesses-what-makes-some-thrive-in-a-challenging-economic-climate-2/ Rural micro-businesses have found various ways to survive in challenging economic times, a report by the Commission for Rural Communities (CRC) has revealed. Survival strategies identified in the report included establishing niche markets for rural-focused products and adapting to meet the specific needs of their local market, as well as diversification. For example farmers letting out accommodation for business use. The report makes several recommendations to Government, including introducing high-speed broadband to rural areas within five years, simplifying the planning application process and encouraging LEPs to increase mentoring programmes for small rural businesses. (EnterpriseQuest)
What's known as a 'self-justification' study rather than a viability or activity report. No customer footfall, no broadband, no significant roads or rail links, often, no phone signal, technical support miles and miles away plus all services from post to schools a daily struggle - and you're going to attract businesses to set up in farm buildings!
Eating at our desks, especially over a keyboard, 'is disgusting' claims Minister. http://money.aol.co.uk/2013/01/24/health-minister-eating-at-your-desk-is-disgusting/ I think watching the disgrace which passes for the country's national sport while eating a pie, is much more disgusting than that. Still, will 'homeworkers' also, please take note. You filthy pigs.
Card fraud refund delays revealed. http://money.aol.co.uk/2013/01/24/card-fraud-refund-delays-revealed/ Banks operating true to criminal form.
3 Eastern Europeans charged in the US with destructive computer virus. http://www.bbc.co.uk/news/world-us-canada-21174685# Nothing new, again. The US are still world champion spammers and having set up the internet, they obviously don't want furreners horning in on their own activities.
Continued rise in government requests to Google for data. http://www.guardian.co.uk/technology/2013/jan/23/google-transparency-report-government-data-privacy Well, for those who haven't read Orwell's 1984 it might be prudent to stop and ask why the US military bankrolled the internet and its major players in the first place.
Record number of stay-at-home fathers. http://www.telegraph.co.uk/women/9822271/Rise-in-stay-at-home-fathers-fuelled-by-growing-numbers-of-female-breadwinners.html All contributing nicely to the Government's ever-increasing numbers of self-employed and home businesses, no doubt.
'We'll roll out the red carpet for British businesses if their country leaves the EU', promises French minister. http://www.dailymail.co.uk/news/article-2266956/Well-roll-red-carpet-UK-businessmen-Britain-leaves-EU-French-Foreign-Ministers-jibe-Cameron-announces-referendum.html Propaganda points apart, this is a statement from a non-working, French career-elitist leftie which should strike fear into the heart of any British business contemplating a move to France. The average French mindset does NOT do 'business' and the present government has yet to achieve anything but the oppression of its own business sectors - of all sizes. However, for a pocket-sized phrase which sums up the French socio-fascist attitude to business, the almost universal system of P.A.Y.E (Pay As You Earn) comes to mind; the French system on the other hand, is called P.B.Y.E - Pay Before You Earn.
The money is then used on funding layers of waste, incompetence, corruption, crime, political favouritism, the Arab Spring and now, terrorist intervention in Mali. As we forecast. Just to show that France is politically willing and able to polish Big Corp and American military knobs as well as its neighbours from across the Channel.
23.01.2013: Business leaders 'see no growth'. http://www.bbc.co.uk/news/business-21151920# No-growth week this week, then? Our own view remains unaltered.
Call for enquiry into construction industry blacklist. http://www.bbc.co.uk/news/business-21155535# Another piece of non-revelatory news about a practice which has been going on since they built Stonehenge. I guess the timing is to concide with the present downturn in construction sector activity and thus, not as critical as when things are busy.
Working from home: how to get a tax rebate. http://money.aol.co.uk/2013/01/22/working-from-home-how-to-get-a-tax-rebate/
Ten Best Antiques Fairs. http://www.independent.co.uk/property/interiors/the-10-best-antiques-fairs-8462090.html
Social selling the creepiest retailing invention so far. http://blogs.independent.co.uk/2013/01/22/social-selling-is-the-creepiest-retail-technology-invention-of-all/
Banks to spy on customers to offer targetted products on internet accounts. http://www.dailymail.co.uk/money/saving/article-2266542/Banks-spy-sell-adverts.html Everyone's at it! Trouble is, after the banks' massive foul-up over the past decade, no-one's got any money any more. Except the banks.
Government appoints group of 'big hitters' to advise on 'small business' bank. https://www.gov.uk/government/news/big-hitters-appointed-to-business-bank-advisory-group Status quo, in other words. And I don't mean the rock group . . .
Effective communication course, University of Essex Business School, 12th February. http://www.essex.ac.uk/ebs/bmt/HTML/html_e-mail_Effective_communication.html
'Train The Trainer' courses and certification, India. http://peaktrainings.com/?utm_source=MailingList&utm_medium=email&utm_campaign=Registration+Train+The+Trainer+Chennai+Closing+Soon%21
The Scottish Business Exhibition, 14/15 November,The SECC, Glasgow. Free ticket registration. http://thescottishbusinessexhibition.com/registration
International Tennis Federation to introduce biological passports. http://www.independent.co.uk/sport/tennis/itf-to-bring-in-biological-passports-to-beat-doping-8462284.html Well. Well. Well. So Djokovic hasn't had a blood sample tested for 'six or seven months'. Now there's a surprise. Not. Although he did have the temerity to criticise Armstrong just a few days ago.
If anyone would like to read our comments over the past few weeks and ponder on why, suddenly, five years after the biological passport was introduced and adopted by professional cycling ONLY, all of a sudden the ITF decides to follow suit? Although I've not read any reports by media gonads yet, bullying and badgering tennis players to admit they've lied, cheated and doped.
(There are rumours in the press however, that the discipline of cycling in the Olympics is to be replaced with another endurance event, darts. According to the World Association of Doping Agencies, WADA, approval will depend upon darts commentator, retired and disabled ex-champion Bobby George, being given a lifelong competition ban for encouraging darts players to 'bully' their opponents; the centre of the dartboard being renamed 'the Armstrong'; and competitors' doping limits set to 15 pints of beer and 40 fags a night.
In the meantime, HMRC have confirmed tabloid reports that they are chasing for tax evasion, non-UK domiciled professional athletes registered as freelancers or 'home businesses' who derive all their income from racing abroad. N.B. Note to junior scrote. Story to be verified. Maybe confirm this later but don't hold up publication. Ed.)
Enough. So. Football and swimming next. The darlings of the US doping agencies. Then, the IOC's list of Top Fifty dirty Olympic sports. Followed by all the lying, cheating hypocrites who have been on the doping cover-up gravy train for the past fifty years.
I might just be hanging onto my local sports club sponsorship funds for 2013 for a little longer. And I'm sure my co-sponsoring business colleagues and friends will be doing the same.
3D-printed houses. http://www.guardian.co.uk/artanddesign/architecture-design-blog/2013/jan/22/first-3d-printed-house-janjaap-ruijssenaars PANIC in the ranks of local councils and political parties. Could this be a threat to a traditional source of cash suppositories?
Powers to enter the home to check on pot-plants and fridges still remain. http://www.telegraph.co.uk/news/uknews/law-and-order/9819561/Powers-to-enter-home-to-check-on-pot-plants-and-fridges-still-in-place-despite-pledge-to-cut-snooping.html Now, tongue-in-cheek but where do you go for the best locally-grown 'pot-plants' these days? The police. (No, officer, no. It's an Australian joke. No harm meant.)
10 Best Regional Hotspots to make money from property. http://www.telegraph.co.uk/property/investmentinproperty/9815391/10-best-regional-hotspots-to-make-money-from-property.html
Video testimonials and virtual tours for your website. http://www.videotestimonial.co.uk/
BOGOF printing supply offers. http://www.ghstationers.com/offers/info.html
Official release: providing better information and protection for consumers policy. https://www.gov.uk/government/policies/providing-better-information-and-protection-for-consumers Also, a couple of releases on providing military goods for export, dated 18.01. Coincidence or what?
22.01.2013: Disabled people to get business start up support. http://www.dwp.gov.uk/newsroom/press-releases/2013/jan-2013/dwp002-13.shtml Disabled people looking to start a business will be able to apply for grants to cover the costs of specialist equipment, travel and support workers, the Department for Work and Pensions (DWP) has announced. The Access to Work grants are available to people with a disability or health condition that affects their ability to work or leads to work-related costs, and who are already enrolled on the New Enterprise Allowance (NEA) scheme. Minister for disabled people Esther McVey explained: "We've opened up our flagship programme so that disabled people have the same choice to start up their own business as everyone else." (EnterpriseQuest)
Where to sell online for less. http://money.aol.co.uk/2013/01/21/ebay-amazon-play-com-where-to-sell-online-for-less/
How to make money online. http://www.express.co.uk/posts/view/372247/How-to-make-money-online What a load of crap. Which unsurprisingly fails to mentions its owner's principal claim to earnings fame and which remains to this day, one of 'online's' biggest money-spinners. Porn.
Criminal crackdown on tax evasion to accelerate. http://www.bbc.co.uk/news/business-21121840# As expected. The Government needs a lot of money now to sub its 'next decade' of terrorist expansion plans for Africa and it certainly doesn't want to be asking its corporate chums to be paying their fair share. So, as plebs are all on benefits, it's left to the shrinking, business middle classes still capable of making a bit of money, to shoulder the burden.
And for those of you who think we 'exaggerate' all the time, here is the latest mainstream 'news'; or, what we were saying a few days - nay, even months - ago. http://www.independent.co.uk/news/world/africa/terror-in-north-africa-are-westerners-pulling-the-strings-8460832.html On a specific point, though, how would an Arab be able to tell the difference between a 'Canadian' accent and an American one? Because even I often struggle and I'm a native-English speaker with fifty years of professional experience in languages.
Media which is NOT carrying this latest story, no more so than the arrests of lying, cheating, criminal journalists, have suddenly managed to get their hands on loads of propaganda about a member of the royal family killing the Taleban. Not that the Prince would know a member of the Taleban from any other Afghan; just as I would question the wisdom of the Palace in approving this story. Traditionalism apart, the principle reason for supporting the Royal Family is that it's good for business. Very good for business, in fact. Worth ten Chancellors at a time of any political shade. However, although it's OK to project a member of the Royal Family as mucking in with the troops, publicising an admission that he killed the locals, is a serious gaffe. NOT GOOD for business at all.
On the other hand, for The Sun in particular and it's 'monkey see, monkey doodoo' mates - who are the largest thorns of all in the sides of Britain's trading prospects as well as being the current focus of much police attention - the timing is perfect.
The rise of the 'vegilante'. http://www.independent.co.uk/news/uk/home-news/allotment-thefts-digging-up-the-dirt-on-allotment-vegilantes-8460749.html
Opportunistic fraud on the rise. http://www.bbc.co.uk/news/business-21124389#
Payday loan customers duped in online scam. http://money.aol.co.uk/2013/01/21/payday-loan-customers-duped-in-email-scam/
Data roaming refunds in sight? http://money.aol.co.uk/2013/01/21/data-roaming-refunds-on-the-cards/
Travel delays: your consumer rights. http://www.guardian.co.uk/money/2013/jan/21/travel-delays-snow-disruption-your-consumer-rights
British press described as 'most unruly and irreverent in the world'. http://www.guardian.co.uk/media/2013/jan/21/leveson-chief-inquisitor-uk-press Not what its victims would describe it as but now that the police have started arresting the scum, let it continue.
Npower rated as worst energy supplier for second year in a row. http://www.independent.co.uk/news/uk/home-news/customers-slate-npower-as-worst-energy-supplier-for-second-year-in-a-row-8461013.html
Spain accused of covering up football and tennis doping. http://www.telegraph.co.uk/sport/othersports/cycling/9816922/Spain-accused-of-a-doping-cover-up-as-doctor-implicated-in-cyclings-Operation-Puerto-scandal-goes-on-trial.html More bullshit. Once again and AS WE HAVE BEEN SAYING, these scandals have been common knowledge for years and the cover-up has been by EVERYONE and not just the Spanish, where calls for the sports of football and tennis to be investigated have been widespread. Ditto for the Italians and the Germans and their professional football, etc, doping scandals. In fact, lest the point be missed, the clients of this particular Spanish doping guru, came from all over the world.
One of the principal architects of cover-up have been - wait for it - the UK's media - the reason for which, as with the Hillsborough tragedy, can be seen from the most casual glance at the country's so-called sports coverage. Hundreds and hundreds of hacks and hackettes making a fortune for their tax-evading rags by plagiarising each others' stories about athletic and social mediocrity, keeping the lid on their sordid sports cash-cows which make the mafia billions. A month. Never mind the vastly exaggerated figures of a few tens of millions attributed to Armstrong's entire career.
As I was saying yesterday, for the small business community which likes to put some money into sponsoring clean, local and national sports activity, let's hope all of this precipitates a serious and professional investigation. Which, by definition, excludes the principal architects of doping in sports cover-ups - the US-influenced centres of the Olympics, and its assorted 'pretend' anti-doping agencies.
So, in this day-and-age especially, are we eventually going to see the fattest turkeys in the farmyard voting for Christmas? What do you think? Vote here on our non-working message board if you think other sports are guilty of doping.
Winter tyre test. http://www.telegraph.co.uk/motoring/motoringvideo/9715518/Winter-tyres-put-to-the-test.html
Latest poll shows that majority of Brits want to stay in EU. http://www.dailymail.co.uk/news/article-2265867/More-people-want-STAY-Europe-leave-says-shock-poll-PM-reveals-big-EU-speech-Wednesday.html The tabloids are pretending this is a shockingly surprising result as they have been suggesting the contrary for years and years. Perhaps it's just because the plebs are revolting and have stopped believing what they have been reading in the tabloids in the first place? As we keep saying. If you ever want to know what really is happening, take a tabloid storyline, turn it on its head and there you have the truth.
21.01.2013: UK sees fall in number of shoppers. http://money.aol.co.uk/2013/01/21/uk-sees-fall-in-number-of-shoppers/
Another call to refurbish derelict homes. http://www.independent.co.uk/news/uk/home-news/call-to-refurbish-derelict-homes-8459296.html We and plenty of other common-sense groups have been calling for this for DECADES. But a quick look at any New Year's Honours list and media advertising, explains all.
High speed rail will bring broadband to rural areas, claims Minister. http://www.telegraph.co.uk/news/uknews/road-and-rail-transport/9814679/HS2-will-bring-fast-broadband-to-rural-areas-says-minister.html This is the first time I've heard of high speed trains being dragged into the rural broadband shaggy dog story although I've seriously missed not reading about the subject with the same frequency lately, as multiple repeats of fifty-year-old World War II films. Question is: will the country's projected high speed rail network make UK rural broadband speeds faster and more reliable than the current racing pigeon service?
Revolutionary way of dealing with home flooding: let the water in. http://www.telegraph.co.uk/property/propertydevelopment/9803327/A-revolutionary-way-to-stop-Britains-homes-flooding.html As our members will know, our European base in France is a 12th century water mill, so this concept is not exactly new. Will it make any difference to the UK's flooding crises? What do you think? Click here for our latest rigged media opinion poll.
Women and girls hit hardest by global recession. http://www.bbc.co.uk/news/business-21088042#
Armstrong has damaged all sports, suggests Federer. http://www.dailymail.co.uk/sport/tennis/article-2265318/Lance-Armstrong-drug-confession-saddens-Roger-Federer.html If the outcome of the Armstrong affair is a level playing field of doping control for ALL sports, then that will finally be a very good thing indeed.
As a minor co-sponsor of sports activities at a local level - an option which affects a large number of businesses - it gives me no pleasure at all to put my money into a tennis club for example, a sport about which doping claims are as rife currently, as they are about football and swimming, when the ONLY sport which introduced the biological passport, http://en.wikipedia.org/wiki/Biological_passport five years ago in a demonstrable effort to clean up is - professional cycling. Despite repeated calls for a biological passport to be introduced to all Olympic disciplines. A non-result for which we have to thank the US doping agencies and the IOC. And of course, the media. Natch.
Obviously, I speak to other sponsors and everyone is of the same opinion. Cycling is currently the cleanest performance sport of all. By a long way and then some. The problem faced by sponsors is media management. Or dealing with the public's perception of various sports, created and maintained by one of the biggest collections of liars, cheats, bullies and criminals on the face of the planet. Who Are? Vote Here: 1) Is it the media? 2) Or, the media? 3) Or do you think it's, The MEDIA?
20.01.2013: Direct marketers need 'explicit customer consent' under new plans. http://www.marketingweek.co.uk/news/consent-proposals-severely-restrict-dm/4005310.article Marketers will not be able to use pre-ticked boxes to gain customer consent to use their personal data when targeting them in campaigns, under proposals published by the European Parliament. A report detailing amendments to the EU's Data Protection Directive states that "specific, informed, and explicit consent" would be required if the recipient is not already a customer, and that pre-ticked boxes do not "express free consent". The Direct Marketing Association (DMA) criticised the proposals, saying the measures would "severely restrict direct marketing". (EnterpriseQuest)
Bank rate-swap scam bill set to grow. http://www.telegraph.co.uk/finance/rate-swap-scandal/9813576/Rate-swap-scandal-mis-selling-bill-to-top-1.5bn.html
How to end business nuisance calls. http://www.telegraph.co.uk/technology/advice/9811542/Ask-Rick-How-do-I-get-rid-of-these-nuisance-callers.html
Britain's self-employed face tax hike to pay for larger pensions. http://www.dailymail.co.uk/news/article-2264856/Britains-4-2-million-self-employed-workers-face-tax-rise-pay-larger-pensions.html To be on the safe side, one should just think of this as a tax rise. Educated opinion is that there will be no more pensions by 2050 no matter what you might think you have contributed to your pension pot in the meantime. Plus, there aren't 4.2 million people in Britain who are self-employed. That's just the latest piece of official bullshit which has already been challenged even in other tabloids.
Winter weather musings: sales of 4x4s leap as winter weather sets in. http://money.aol.co.uk/2013/01/19/snow-prompts-rush-of-4x4-buyers/ I pull between a couple and half a dozen cars out of the ditches around where I live during the winter months each year and quite often, these are 4x4s! I usually manage the job very quickly with my own 4x4, a diesel Samurai, which unlike Chelsea poser-tractors is nice and basic and permanently used for the job it was built for, rather than clogging up the streets with short school runs four times a day.
In the vast majority of cases, the 4x4s I pull out have one thing in common; they are still in 2-wheel drive as their owners never go seriously off-road and rarely even know what their gearbox options are for. Plus, they are always on ordinary 'town' - not winter - tyres. Nor on snow chains.
The other thing I have noticed this year is a pretty sick video doing the rounds, which shows dozens of people falling over at a slippery blackspot in Norwich. http://travel.aol.co.uk/2013/01/18/video-icy-pavement-proves-a-problem-for-pedestrians-in-norwich-duke-street-hazard/ The video has been taken and posted by a WANKER (please excuse my language) who sits at home amusedly watching people falling over, congratulating himself on the number of hits it has attracted from similarly minded WANKERS on the internet.
Upon first seeing this video on the East of England newspot, the MEDIA WANKER of a presenter found the thing sufficiently funny to recommend it and similar clips on the programme's regional website.
I remember when in the 70s and 80s, Jimmy Savile and friends were supposed to be funny. Very 'BBC'; very 'British'. Gurning, making imbecilic noises and chasing 'teenage totty'. It didn't do anything for me then and today I find it even less funny seeing people falling over hurting themselves, breaking a leg perhaps, maybe stunning themselves on the edge of a hard pavement, old folk with limited movement carrying a bit of shopping struggling home or mothers with babies and young children having to move into the path of slipping and sliding traffic.
Of course, it comes as no surprise that a modern local council doesn't feel it's their responsibility to look after the wellbeing of their ratepayers. And if you don't like it, they'll run up a £100,000 legal bill and send the bailiffs around to help you change your mind.
In a world without wankers, the solution is very simple and consists of a bit of scattered salt (I even carry a 5kg bag of cheap, 'brining' salt in the car at all times during winter - together with a second-hand set of snow chains I bought on eBay for £8 as part of my winter recovery kit, below), thirty seconds of community spirit and it's job done.
If you happen to be a local business then whatever your legal obligations are as well, it pays in every way.
My only other reflection concerns tradesmen or frequent winter road-users who might get stuck while out and about. Firstly, you should be on winter tyres. But just in case, or if you find yourself playing a Good Samaritan to help someone else, then in addition to a supply of salt and/or snow chains, a hand-puller winch is an invaluable bit of kit. If you haven't already got one, 4 ton models can bought on eBay for under £20 these days and although for these prices they aren't designed for repeated, professional use, I've carried a 'cheapo' for twelve years now and it's saved my and other peoples' bacon on a number of occasions. Also get about 25 metres of 8mm+ winch cable or 5 ton webbing or rope (no need for kinetic; ordinary will do), chain or any combination thereof, a hook, something called a snatch-block (for cable or rope only) and a couple of shackles (altogether another £30 - £40 for decent second-hand kit; £50 - £60 total) and you should be able to pull yourself quickly out of the vast majority of situations without having to wait hours for a recovery truck. (Assuming you are lucky enough to be in a part of the world where you can expect a recovery truck; or you don't want a several hour wait this time of year, freezing off (your vehicle's) nuts 'n nipples; and you can cover the cost of getting yourself recovered.)
The reason you are going to need such long lengths of cable or rope when you self-recover is that you may have to take a short walk to the nearest tree or barrier, something seriously solid to anchor yourself to; unless you're in luck there won't be anyone around to back up to you. (My personal preference is a strong chain of about 3 metres to loop around the 'motor' then attach (shackle) that to the winch; I then use light and very manageable webbing to give me the length I need to attach the handpull to something imovable. I HATE wire cable. It's as difficult to pack away as it is to pull straight, it frays easily to produce strands which puncture your hands, even through gloves, whereas with webbing you can even tie a knot in it if need be and pack a decent length, rolled-up, in your glovebox, if you have to. If you're starting from scratch, webbing is also the cheapest to buy - as I'm not proposing a £250 recovery kit here.)
After that, there are plenty of videos on YouTube about self-recovery techniques and I would advise a couple of practice runs before you get into trouble so that you know at the very least, where the anchor points are on your vehicle.
If you've got the money, then buy a Tirfor from army surplus or similar (they're often on eBay as well) but although I've got a couple which I use for pulling trees, they are heavy bits of kit (too heavy for most ladies, I'd say), quite expensive and not really necessary for 99% of peoples' needs. The only other item I carry is a Hi Lift (jack) but to date, I have never needed to use one for a recovery. They're very reassuring, though!
Finally, bundle up your kit with a square of old carpet to kneel on, a stout pair of gloves, a rag to wipe your hands, a towel, dry socks and sweat-shirt, stuff it all into a sports bag with a bottle of mineral water and some Mars bars and there you go. If you want to take a thermos as well, may I suggest avoiding hot coffee or tea. They're diuretics so instead of keeping heat in your body, you will very quickly be doing an impression of a radiator being drained of hot water just as it's needed to warm up the room. I always take soup which will double up as a hot food, as well. Scotch broth, borscht, Jewish chicken broth, tomato, minestrone, mushroom, whatever you fancy, is quick and simple to prepare regularly and bulk-freeze in portion-batches to be heated up just before you leave. At a push, even a Cuppa Soup although that's just hot water and flavoured powder.
Right. You're ready for anything. Safe driving! And for high-mileage drivers, don't forget to keep your recovery kit in your motor ALL year round.
19.01.2013: How to get your online self assessment return right. http://money.aol.co.uk/2013/01/18/how-to-get-your-online-self-assessment-tax-return-right/
Whining banks calling for PPI time limits. http://www.bbc.co.uk/news/business-21080468# Sure. No surprises. They'll be making banking an Olympic sport, next. It's got all the credentials.
'Buddy' scheme to give corporations greater access to Ministers. http://www.guardian.co.uk/politics/2013/jan/18/buddy-scheme-multinationals-access-ministers Well, lookee here, now. As if this hasn't been going on for a couple of decades already. Still no Oprah Winfrey show, though? So much for the publicised lie of smaller businesses accessing government tendering, then.
Ministers accused of 'burying bad news' to cover for US-sanctioned Algeria/Mali cock-up. http://www.telegraph.co.uk/sport/olympics/9811577/Burying-bad-news-claim-after-ministers-say-who-got-1.2million-worth-of-free-London-2012-tickets.html This story about free Olympic tickets really doesn't carry much weight; it's barely noticeable in the media. What has been far more prominent as one of the most comprehensive snow-jobs I have ever seen is the Armstrong story, characterised by its TOTAL lack of knowledgeable, professional comment yet sporting yards of moronic insults either from clueless and anonymous cowards - or, as is much more likely - the usual staffers doubling up as posters, repeating the same couple of aspects of the original mis-reporting with tit-bits of incomplete opinion thrown in from other dopers, no-hopers and actor-hacks with slow-moving books to sell.
Still, it does confirm just how manipulative the media, official agencies and the government are with the truth, especially anything involving the Olympics. Just like Hitler's Berlin Olympics, in fact. Who was backed by US corporate interests, too. (It's also allowed the media to snuff out overnight the latest tennis doping scandal. You know. The one which has been going on for the past decade or so. Still. Musn't compromise advertising revenue, one's free tickets to Wimbledon, strawberries and cream and sitting next to a micro-celeb media creation looking at their dummyphone. Who, with a bit of luck, will be the next 'Jimmy Savile'. )
On the other hand, the major upside to all this is that an escalation in the lucrative bombing of kiddies can now be justified while the attention of plebs is shifted significantly away from the detail of yet another major US military f**k-up at best, or, according to many observers, deliberate strategy. Loads more 'killer copy' for the media, is also assured. Meanwhile, back at home, pleb businesses and old plebs are dying faster than they can be buried.
Trebles all round, chaps!!! Arf, arf.
(On reflection, I'm surprised the media ran even one story of just how badly the London Olympics did affect small businesses.)
Snow heightening retail woes. http://www.telegraph.co.uk/finance/newsbysector/retailandconsumer/9812147/Snow-heightens-retail-woes-after-December-sales-dip.html First the Olympics, followed by widespread flooding, now the snow. Pity the poor sods with market stalls. Buy something from them if you're out and you see any about; they're home businesses like us.
Ethical Consumer's latest boycott targets. http://www.ethicalconsumer.org/boycotts.aspx Not the usual sort of thing one would find in the media; ethically-based boycotts.
Brits prefer a life on benefits. http://www.dailymail.co.uk/news/article-2264873/UK-workless-households-rate-highest-EU-Britons-appear-prefer-life-benefits.html That's the global view of Brits, certainly. Not quite sure how it fits in with Da PM's depiction of Britain as the most enterprising country in the world, though.
18.01.2013: Freebie Friday. http://money.aol.co.uk/2013/01/18/this-weeks-discounts-deals-and-freebies/
Shoppers prefer to buy groceries and homeware on high street. http://www.talkingretail.com/news/industry-news/report-reveals-grocery-shoppers-stand-firm-against-online-shopping-rise Consumers prefer to shop on the high street for most of their retail needs, a survey by Steria has revealed. The majority of respondents said they were more likely to shop on the high street for items including groceries, DIY equipment, health and beauty products, and homewares. However, the research also revealed consumers were more likely to shop online for certain goods and services, including travel, insurance, music and electronics. Geraint Evans of Steria said: "Despite a number of high-profile casualties, today's findings indicate that there is plenty of life left in the British high street." (EnterpriseQuest)
One keeps reading these surveys recently, all with similar findings that shoppers prefer the High Street. Makes one wonder just why there are so many High Street closures in that case.
M&S to return to its roots with a market stall. http://www.internationalsupermarketnews.com/news/9610 Makes me smile. If ever I were to devise an 'apprenticeship' for small businesses - and home businesses in particular - it would include a few months at least, of running a market stall.
Trending: sales of dried lavender flower. http://www.internationalsupermarketnews.com/news/9595 Something you could even do over the internet.
Computer, etc, business leasing. http://www.emlb2b.co.uk/04/display.php?M=1945226&C=700e193c9449bf8fad303c2a0a52d555&S=1068&L=141&N=472
Britain's Tour de France leg revealed. http://www.guardian.co.uk/sport/2013/jan/17/tour-de-france-yorkshire Loads of lovely jubbly to be anticipated by local businesses; the much smaller Tour of Britain brought an extra £4 million to the eastern region alone last year. Expect at least four times that amount from the Tour de France most of which will head into the pockets of small local businesses and not the pockets of the bent IOC, its organisers and doping agencies.
Upon listening to details of the route on telly last night, the football-orientated presenters expressed surprised that the popularity of the Tour appears to have been unaffected by recent negative media coverage around the Armstrong 'scandal'. That will be because followers of the sport, mostly from Europe, know there has probably NEVER been a winner, even a participating team in the Tour de France who or which didn't take a cocktail of substances of some kind. Any French papy, munching on his baguette by the side of the road, could have told you that a hundred years ago. The Tour de France is after all, by far and the most demanding and extreme endurance sporting event on the calendar and not about some Twittering fairies diving and prancing about for 45 minutes before going off for a tea break. So, hypocritical, uninformed and contrived media coverage, which is always viewed through the eyes of the old adage, 'Never believe what you read in the newspapers', will have made no difference at all to what is not just a sporting event but a huge spectacle, social event and business windfall. That - and not a fleeting glance of the peleton - is what draws the crowds. In their millions. Then, everyone yells for their favourite or someone who is of the same nationality or because everyone else is yelling. And just for a few hours, a lying, cheating, bullying, crooked media, its hangers-on and the daily, miserable consequences of these grubbing cowards, can be forgotten.
To put the issue of doping in professional cycling into perspective for dummyphone users impressed by media coverage for plebs (where arrests of lying, cheating, criminal tabloid hacks are finally starting http://www.independent.co.uk/news/uk/crime/arrest-of-suns-crime-correspondent-sends-shockwaves-through-news-international-8455157.html), Wikipedia (would you believe it?), has a basic but fairly well balanced assessment of the history of doping in sport. It includes the infamous questionnaire put to Olympic competitors back in 1984, I think, in which two thirds of the athletes admitted to using performance enhancing drugs. http://en.wikipedia.org/wiki/Doping_in_sport No action was subsequently taken by the IOC as a result of these, or any other findings, despite a near-exponential climb in world records since that time. No more so than any action being taken in the discipline of swimming, which is the sport with by far the most incredulous Olympic and world championship results. The fact that swimming was on the watch of a Mr Tygart before he became the mouthpiece of the US doping agency which has orchestrated the unique investigation and media coverage of the Armstrong affair, is, no doubt, purely a coincidence. Just as the totally improbable US medal yields from swimming, track and field are of far greater interest to corporate sponsors.
All of these facts and plenty of others are well known to followers of the Tour de France and so support for the event continues. Generating loadsa money for us plebs to share. For a change.
Eating out sector expected to grow in 2013. http://www.morningadvertiser.co.uk/General-News/Eating-out-spend-to-rise-in-2013 Consumer spending on eating out will increase over the coming year, leading to growth for the sector in 2013, a report by Horizons has predicted. The report claimed the eating out sector was badly affected in 2012 by low consumer confidence and spending, which led to restaurants increasingly using vouchers and discounts to attract customers. Horizons has predicted that, although the industry would remain highly competitive - particularly in the mid-market - consumer confidence would return in 2013 leading to increased spending on eating out. (EnterpriseQuest)
British men work the most hours among the EU countries. http://www.express.co.uk/posts/view/371528/British-men-work-the-most-hours-of-EU-nations I'm not sure if the Baltic countries would agree with this finding; or the British bosses who hire from them. Still. It's the kind of news I can live with.
Training course: director duties under The Companies Act. http://www.essex.ac.uk/ebs/bmt/HTML/html_e-mail_Directorsduties.html
App complaints surge. http://www.telegraph.co.uk/technology/news/9806110/App-complaints-surge.html
Weekend Larf #2: UK has more debt than the eurozone. http://www.telegraph.co.uk/finance/economics/9809154/Britain-has-more-debt-than-the-eurozone-says-Germanys-Wolfgang-Schaeuble.html and sterling weakens against the euro. http://www.bbc.co.uk/news/business-21068861# and more wealthy Brits set to flee. http://money.aol.co.uk/2012/04/16/more-wealthy-britons-set-to-flee/ Just like doping in sport. There are people who know what's happening; and there are people who believe what they've read in the tabloids. (Or on forums for morons.)

17.01.2013: HMRC issues warning to firms filing late VAT returns. http://hmrc.presscentre.com/Press-Releases/Businesses-warned-on-late-VAT-returns-685cb.aspx Around 50,000 businesses with at least one outstanding VAT return have been warned by HMRC that their tax affairs will be more closely scrutinised unless they pay any tax owed by 28 February. Firms that come forward voluntarily by this date face lower penalties and may be treated more leniently than those that do not come forward. Head of HMRC Campaigns Marian Wilson warned: "If HMRC has sent you a VAT return and you have not yet taken any action, this campaign is a reminder to bring your tax affairs up to date. But time is running out."
'Keeping up with the Jones's' on bill comparisons could bring down costs. http://money.aol.co.uk/2013/01/17/comparing-bills-could-cut-costs/ Not another think tank at work here, perchance?
The true cost of an overdraft. http://money.aol.co.uk/2013/01/16/the-true-cost-of-an-overdraft/
Wonga says it will use debt collectors to chase customers who don't pay up. http://www.dailymail.co.uk/news/article-2263659/Wonga-warns-ready-use-debt-collectors-chase-customers-fail-pay-out.html Wow. Not like anyone else who is persistently owed money, then? Especially the criminal banks. Who clearly don't like successful newcomers like payday lenders appearing on the scene and 'stealing' their revenue. A bit like Armstrong and professional cycling. Can't be having the greater liars and cheats (Olympics, football, etc) being financially threatened by minor liars and cheats. Time to call on another sector of liars and cheats - the media - to lend a hand. (Plus bent 'policing' agencies under whose watch other sports deteriorated into total chaos: performance drug-abuse pitch deaths; public violence, manslaughter and murder; GBH; rape; paedophilia and under-age sex; financial fraud and tax evasion; organised crime sponsorship; such a barrel of laughs that even the media struggles to keep a lid on it all.)
What is much more worrying than payday lending in my view, reflecting many of the characteristics above - and just as noticeable in recent years - is online betting or gambling. Our site statistics show more and more interest in betting systems as well as more and more people searching to avoid betting scams - and I would include online casinos and poker in those definitions. Lest anyone needs reminding, even though betting, like alcohol consumption - has official approval if only because they are revenue generators - the practice can all-too-easily become addictive and far from providing solutions, can actually create and exacerbate financial problems which unfortunately, are the main motive for people starting their own businesses these days.
In all my years, I have NEVER seen anyone with a successful 'system' which almost by definition, any inventor would keep to themselves to make money, rather than sell the idea for nominal amounts to 'suckers' living in hope. At best, I have seen some successful poker players but one man's win is the loss of thousands of others. But gambling schemes have nothing to do with starting or running a business, where a successful business plan or template will usually work even if someone has four legs, three arms, one eye and half a brain. The typical profile, in other words, of American Olympic athletes and swimmers who despite historically always receiving a 'clean' slate from their four-faced doping agencies, still manage to win twice as many medals as their nearest 'cheating' furren rivals.
Unfortunately, such schemes are entirely commensurate with the moral as well as economic bankruptcy of governments today and sadly, when the wolf is at one's own door, even the lariest prospects seem worth a punt. The winners then, are the promoters and the licencing and taxation authorities; or, governments, if you prefer. And the media, of course, in the usual form of advertising revenue. Leaving just one loser. You.
Civil service too slow and lacks business acumen. http://www.dailymail.co.uk/news/article-2263625/Civil-service-slow-lacks-business-acumen-says-mandarin-days-Blair-attacked-fit-purpose.html Another highly original comment for media consumption repeating an old chestnut in the hope of impressing the Dummyphone Twatterati. The performance of any 'civil service' is a product of its government; ultimately, the buck stops at the feet of politicians. Having said that and witnessed at first hand the performance of both the 'civil service' and Big Corp, this country's public servants out-perform big business every time and have done so since Margaret Thatcher sold the taxpayers' silver to a collection of money-grubbing cockroaches. The consequences, from the collapse of banking to the ever-increasing cost of public transport, the destruction of manufacturing to debilitating poverty levels are what happens when lab technicians get ideas above their station and the message, 'For Queen and Country' becomes replaced by, 'For Satanic Shafters.'
Weekend Larf: Burke On A Wire, Lord Mayor of London, 'Boris The Buffoon', off to sell London business hub to China and South America. http://www.independent.co.uk/news/uk/politics/boris-johnson-to-make-move-from-zip-wire-to-high-finance-in-effort-to-boost-economic-credentials-8454502.html Boris will be promoting London as the world's leading money-laundering centre, whether it takes the form of buying a cheating football club or registering a tax evasion scheme in the London Borough of Luxembourg. He is expected to explain that the Chinese will have to wait three months for their 24 hour visas to be processed; while The Sun didn't really mean to insult the South American continent with it's Falklands ad, which was just another example of killer Australian humour meant to earn them a few bob from English plebs. A further visit to Russia is also planned where Boris will be able to draw on ample personal experience to advise Vlad the Bad on Pussy and Rioting.
Boris will be accompanied by an economic guru who apparently predicted the difficulties of the euro over twenty years ago. The prediction did not include anything about the euro continuing to survive and the continuing slide against the euro, of the pound sterling.
Boris is hoping his latest junket will contribute to his form as a possible future Prime Minister of England County.
10 worst covert apps. http://www.dailymail.co.uk/sciencetech/article-2263475/Revealed-10-worst-apps-taking-personal-details-letting-know.html

16.01.2013: Phone payment transfer scheme set for 2014. http://money.aol.co.uk/2013/01/16/phone-payment-scheme-set-for-2014/
UK construction industry faces years of pain. http://www.bbc.co.uk/news/business-21039522# Just as well the Canadians are taking on 'Polish plumbers', then. Pretty much the feedback we have been getting in general though, despite all the more optimistic projections for the coming year from other business associations. The construction industry, we have found over the years, is one of the best litmus tests of home business activity - rather than stay-at-home mums playing with a (crap) internet connection, as the telecomms companies and the media prefer us to imagine.
So. Will we start seeing multiple repeats on 93 channels of Auf Wiedersehen, Pet, then? (Link here for the youngsters: http://en.wikipedia.org/wiki/Auf_Wiedersehen,_Pet) The government could pretend it's part of its guru-inspired Entrepreneurial Britain policy, though. Trouble is, there are already more 'Polish plumbers' in Germany than anywhere else in the world.
Couple face £1 million legal bill after losing fight in court over credit rating. http://money.aol.co.uk/2013/01/15/couple-lose-fight-over-credit-reference-1m-legal-bill/ Barclays Bank again. So when are we going to see the Government take the High Street banks to court for mis-selling, professional delinquency and assorted scams at a £1 million pop per customer?
Banks' Funding For Lending scam. http://www.telegraph.co.uk/finance/newsbysector/banksandfinance/9804322/Banks-using-Funding-for-Lending-Scheme-to-rip-off-customers.html Ooops. There's another one.
Why banks are suddenly offering cash bribes to open new accounts. http://www.dailymail.co.uk/money/saving/article-2262873/Why-banks-suddenly-offering-cash-bribes-open-new-accounts.html And again.
New support network for Welsh micro-business. http://wales.gov.uk/newsroom/businessandeconomy/2012/6876829/?skip=1&lang=en A new network of 'one stop shops' providing information and support for Welsh micro- businesses has been launched in 11 locations throughout Wales. The £6.5 million service was a key recommendation in the independently-produced Micro Business Report for Wales, commissioned by Business Minister Edwina Hart. Ms Hart said the report identified a need for clear, simple and easily-accessible support for micro-businesses, adding that she believes the service will support firms to achieve sustainable growth. (EnterpriseQuest)
In other words, we are in re-wind mode to the old Business Links system which the Government deliberately destroyed on the advice of a couple of flavour-of-the-day bogus gurus and ministerial tabloid wank-rag obsessives. Interim result? The obstruction of several hundred thousand business prospects and general waste of hundreds of millions of pounds of public money. Not that any half-arsed solution is going to be plain sailing; a few weeks ago, libraries in England were being suggested as part of a return to the 'one stop shop' concept; yet, the very existence of libraries is being threatened by cuts in public spending. Or, to put it another way, ensuring there is enough money in the kitty instead, for bankers' bonuses, bombing kiddies in Africa and maintaining the astronomic salary levels of England's discredited, lying and cheating tabloid propaganda.
Franking machine savings calculator. http://www.savemoneyonpostage.co.uk/free-trial-calc1/

CNET Community: do you use your smartphone while driving? http://nls.cnet.com/pageservices/viewOnlineNewsletter.sc?list_id=e497&send_date=01/15/2013
Rewards schemes v. cashback websites. http://money.aol.co.uk/2013/01/15/rewards-schemes-versus-cashback-websites/
15.01.2013: EU publishes action plan for entrepreneurship. http://www.eubusiness.com/topics/sme/entrepreneurship The European Union (EU) has published an Entrepreneurship Action Plan and invited member states to take steps to remove barriers to 'entrepreneurial potential' in Europe. The Action Plan encourages member states to increase access to alternative sources of finance such as crowd funding and business angel investment for start ups and small businesses. Other measures include simplifying tax reporting procedures and providing more support for online start ups and increasing small firms' access to public procurement opportunities. (EnterpriseQuest)
Oil and gas 'jobs boom' for North Sea forecast. http://www.bbc.co.uk/news/uk-scotland-scotland-business-21003704#
Top Twenty property trends for 2013. http://www.telegraph.co.uk/property/propertypicturegalleries/9800361/Top-20-property-trends-for-2013.html
Facebook UK loses 600,000 users in December. http://www.guardian.co.uk/technology/2013/jan/14/facebook-loses-uk-users-december Things are looking up!
Britain's large banks have a 'no' attitude to small business lending. http://www.telegraph.co.uk/finance/newsbysector/banksandfinance/9801406/British-banks-admit-poor-lending-decisions-says-Lord-Green.html
Welsh hotel wins global accolade; 4 British B&Bs in World's Top Ten. http://money.aol.co.uk/2013/01/15/global-accolade-for-welsh-hotel/ That's the way to do it! Shame we don't have a matching Top Government which encourages tourists to come into the country to hand over their shekels to stay in our home business hostelries. Too busy fagging for the French at the moment, I suppose.

14.01.2013: Large firms improving on late payments. http://press.experian.com/United-Kingdom/Press-Release/prompt-payment-code.aspx Large firms pay their suppliers an average of nine days faster than they did in 2008 when the Prompt Payment Code (PPC) was launched, according to research by Experian. Prior to the launch of the PPC, larger businesses were paying on average 25 days slower than smaller firms. The research also revealed firms that signed up to the PPC paid five days earlier on average than those that didn't. Max Firth, managing director of Experian's business information services division, said small firms could further improve payment times of large firms they supply to by issuing invoices on time. (EnterpriseQuest)
Been an improvement since 2008, has there? If that's the case, why all the fuss about late payment in the media the past few months? I know the media is generally a few years out of touch but even so . . .
Bank account fees could be next PPI scandal. http://www.dailymail.co.uk/news/article-2261973/Bank-account-fees-PPI-scandal.html
Scotland seek to boost tourism with a whisky trail. http://www.bbc.co.uk/news/uk-scotland-20998721# I just do not believe that canny businessfolk like the Scots do not yet have a whisky trail. You have got one of the best restaurants in the world, Heston Blumenthal's Fat Duck, giving their ultra-well-heeled diners whisky gums stuck onto a map as an after-dinner treat - and there is no whisky trail. Absolutely unbelievable. How has this not happened?
Alarming spike in snooping by the taxman. http://www.independent.co.uk/news/uk/home-news/the-tax-man-is-watching-you-hmrc-snoops-on-public-14000-times-in-a-year-8449862.html Made all the easier by the internet and social networking sites in particular.
PC sales fall for first time in 5 years as Windows 8 fails to excite. http://www.telegraph.co.uk/technology/news/9796963/PC-sales-down-as-Windows-8-fails-to-excite.html Excite!? Windows 8, in the opinion of everyone I talk to as well as myself, is absolute rubbish for professional use.
Crash course: starting your own fashion business. http://www.express.co.uk/posts/view/369968/Crash-course-Starting-your-own-fashion-business Even by the standards of a tabloid owned by a porn baron, this piece is 'slack' and doesn't address a single specific issue facing anyone who wants to start a fashion business as such; but it does make a reference to Charlie Mullins of Pimlico Plumbers - who has become as ubiquitous in the tabloids as Richard Branson used to be - and a couple of generalisations about self employment. Such as, 'Recent figures show almost 4.2 million people in Britain are registered as self-employed, the highest number since 1992.'
These figures are not considered to be reliable and have already been challenged as nothing more than another official PR exercise. Or they could just be another adding error as from the previous year. Nor way back in 1992, was there any official support for people who wanted to become self employed. Very little training or official information and certainly no official grants or loans. Consequently, self employed numbers at that time were restricted mainly to the trades. Since that time and under the present government particularly, there has been a massive push in the media to encourage people to become self-employed (for statistical reasons) but precious little support once they have taken the plunge. Finally, since 1992, a greater proportion of immigrant arrivals has signed on as self employed than Brits themselves. So, if you are minded to believe other stories in the tabloid media, that means that becoming self-employed nowadays is an absolute Bob Hoper.
13.01.2013: The Sunday Telegraph joins late payment campaign. http://www.telegraph.co.uk/finance/businessclub/9798092/Firms-join-push-for-late-payers-crackdown.html As we last said on 07.01 and for decades before that, they're all trying to come out of the late payment scandal smelling of shit 'n roses now, although it's precisely 'papers like The Telegraph who glorify big business and its amoral leaders, who are more guilty than most of keeping this ages-old habit going.
To put matters into perspective however, only 7 of the FTSE's Top 350 companies have so far signed a statement of intent to review their late payment practices. Which is around about where it will stay. Unless the public starts to boycott firms which are notorious late payers. Which isn't going to happen either, because the public these days doesn't care. Much more important than safeguarding employment, their own futures, is the next episode of Big Brother.
The Sunday Express 'reveals' another HMRC tax-dodging scam. http://www.express.co.uk/posts/view/370415/Taxmen-face-inquiry-over-offshore-deal I think I read about this particular HMRC scam in Private Eye first. (http://www.private-eye.co.uk/) About 150 years ago.
Growing construction blacklist scandal. http://www.guardian.co.uk/business/2013/jan/12/mcalpine-blacklist-court-claim Once again, a 'scandal' which has been going on for decades and which has been common knowledge in the sector but only now has the media woken up. It'll all be the fault of the police, no doubt.
Blog: food waste findings. http://blogs.independent.co.uk/2013/01/11/31502/ An increasingly topical subject which as this blog points out, very often avoids the increasing problem of food shortages in the west now, every bit as much as those in the developing world. I know at least one farmer for example, (and there are surprisingly many), who has to get his groceries from the Red Cross because he just wouldn't be able to survive otherwise. Yet that same EU farmer's beef can be bought more cheaply on a Senagalese market than the Senagalese can produce it themselves.
Food waste and selective food distribution is very, very big money and the recent push for GM foods in the name of helping combat (enforced) world starvation through organised food waste, is one of Big Corp's most transparent and sinister money-grubbing ploys to ensure every possible profit can be eked out of the world's 'fuckin' plebs'. From the wind-born genetic contamination of your home-grown veg to the hikes in the cost of GM seeds and foods when there are no more choices. And who are the grubby, corrupt scammers who are making it that way? Step forward again, our politicians and the media.
So, as we have been predicting for months, it's all off to invade Mali now, where the majority of the population would consider itself lucky to find a cupful of clean water. To fight terrorism again, supposedly. Our governments can't ensure the public's safety on the streets of Birmingham, London or above all, Marseille, yet they've got plenty of resources and money in their pockets to murder a few thousand civilians again in a far-flung part of the world which most plebs haven't even heard of. Having created the conditions for 'extremism' to thrive in the first place; followed by the actions which are then needed to contain that extremism. A perpetual 'double whammy' in English bollock-speak. Then, in ten years' time, some iconic, mediatised multi-millionaire political slime-ball will be berating the smaller business community for not investing in those countries which he has helped to 'liberate'.
Very good for business. The business of the usual half a dozen Big Corps which own our governments today. (Although it's more than likely that the bumbling, oafish French government of today is having a Margaret Thatcher/Falkland Islands moment in an attempt just to boost popularity ratings. Worth a few thousand defenceless lives anytime.)
The Sunday Smile: a list of tenant's rules. http://www.telegraph.co.uk/finance/personalfinance/consumertips/household-bills/9795321/Landlords-list-of-31-bizarre-rules-for-tenants.html
12.01.2013: OFT warning on solar panel firms. http://www.telegraph.co.uk/finance/personalfinance/9793066/OFT-warns-on-solar-panel-firms.html
Call centre loans scam. http://www.dailymail.co.uk/news/article-2261142/1-000-Britons-day-hit-Indian-centre-swindle-Police-believe-fraudsters-10million-UK-victims.html
Concerns over debt pursuit by RBS. http://www.bbc.co.uk/news/business-20984732#
Very few people know bank compensation limits. http://money.aol.co.uk/2013/01/12/few-know-bank-compensation-limits/
2 million face threat of driving licence fine. http://www.bbc.co.uk/news/business-20968886#
Amazon offering free digital copies of CDs. http://www.bbc.co.uk/news/technology-20972027#
Rich people are happier than those who are poor. http://www.dailymail.co.uk/news/article-2261185/Turns-buy-happiness-New-research-shows-richer-happier-youll-be.html Who would believe it?
Charity 'Race The Sun' 2013. http://action4charity.co.uk/interface/external_view_email.php?C9182008908828911054415366363015
CHASE: Charities & Associations Exhibition, 12th and 13th February, London. Registration - http://www.conferencehouse.co.uk/chase-2013-registration.aspx
Latest EU renewable energy courses and training. http://www.euenergycentre.org/training
11.01.2013: Freebie Friday. http://money.aol.co.uk/2013/01/11/this-weeks-discounts-deals-and-freebies/
New T-Mobile and credit union scams. http://money.aol.co.uk/2013/01/10/new-t-mobile-and-credit-union-lottery-scams/
Best credit cards for worst credit record borrowers. http://money.aol.co.uk/2013/01/10/best-credit-cards-for-bad-credit-borrowers/
Gutless internet anonymity - the debate widens. http://www.independent.co.uk/voices/comment/anonymous-comments-gutless-trolls-and-why-its-time-we-all-stop-drinking-this-digital-poison-8446788.html Internet anonymity or cowardice is very much a product of current western society - i.e. 'What do you call 50 drunken English thugs who kick over a mother's pram with a baby in it? Fans.' Or, 'What do you call someone who drops bombs on children from 10,000 feet? A hero.'
But what always strikes me about anonymous posters on business matters (pathetic insult followed by groundless opinion) is that it goes completely against the grain of what a real business individual would do. Yet I see that even on moderate and quite serious business forums, it's rare for someone to post using their proper name or company when in fact, that is precisely what they should be doing. You need every bit of publicity going these days and it doesn't matter that much if you go with the flow or not; whether you are wrong or right. Just make a noise; stand out. Be recognised. In fact, it's a pretty safe bet that anyone who posts anonymously, isn't a business professional or expert in any shape or form but just another 'carrot-IQ', 'fuckin' pleb'.
Google ordered to change way it presents European search results. http://www.telegraph.co.uk/finance/newsbysector/mediatechnologyandtelecoms/9794429/Brussels-orders-Google-to-change-way-it-presents-results.html
French politician pleads for an end to French-bashing. http://www.telegraph.co.uk/news/worldnews/europe/france/9793986/French-bashing-should-stop-says-MEP.html As someone who has lived in France for 15 years and around much of the world for the rest of the time, I would agree that France is a wonderful country and the French people, like the Americans, are great. Absolutely great. (I know I take the Mickey out of them both but it's without malice and always a reaction to what I have read elsewhere.)
It's the politicians and the media, who as always, cause the problems by appealing to the lowest common denominators in society to earn a few extra cheap bucks or harvest that extra sordid vote; and it's their projection of France - or the States, or Germany, or China, or Russia or Argentina or Britain - depending on where you live and what you read - which causes the emotive backlash. Especially if you really believe the quart-yards of contrived shite in criminal English tabloids. In fact, according to Pleb News English tabloids, the whole planet is fcuked except for it's own war criminal regime. Fast forward to the other side of the planet and it's the US and Little England who are, justifiably, the world's pariahs.
Yet, on a one-on-one basis, it's quite noticeable that when given a free choice, when it's time to vote with one's purse and one's feet, there are FAR more Brits who have chosen and would choose, to live and retire in France, than vice versa. Or almost anywhere in the world other than England. (And I must emphasise England; not Scotland, not Wales and not Ireland.) Which is why there are currently around five million British expats; and perhaps, just half a million French folk in Britain, nearly all of whom work and bring wealth to the country's coffers. And who will all be happily buggering back off to France when their work is done. (Just like Polish 'plumbers', etc. Going back to Poland; where there is now a very significant British ex-pat community as well.)
In reality we need all these countries to trade with in order to improve our lot; but above all, we need to be able to trade on friendly terms, starting with our immediate neighbours and although that already goes on, every bit of extra understanding, helps. An understanding which doesn't come, I'm afraid, from those old foes and traitors to the national cause - Australian tabloid clones with ideas above their radio station; and fagging, corrupt politicians and public servants lining up cushty corporate jobs to move into after their taxpayer funded careers come to an end.
But having said all that and returning to France once more, it would be true to say that under its present, pathetic government of buck-passing, champagne fonctionnaires, it is a country divided straight down the middle at a time when it needs more than ever, to stand united. If the world's vision of France today, borders on parody then that certainly has a lot to do with its view of the country's leaders. And of course, its media. (Just like England, then.)
10.01.2013: CNET Community: will voice recognition make touch obsolete? http://nls.cnet.com/pageservices/viewOnlineNewsletter.sc?list_id=e497&send_date=01/08/2013 and
Are today's computer hard drives simply junk? http://nls.cnet.com/pageservices/viewOnlineNewsletter.sc?list_id=e497&send_date=01/04/2013 They certainly are as far as I'm concerned. So is Windows 8 and Live Mail. Lovely jubbly. For the manufacturers.
Top Ten foreign language faux pas. http://www.telegraph.co.uk/education/educationpicturegalleries/9767598/Top-10-foreign-language-faux-pas-in-pictures.html
Twitter using low-paid workers to categorise hashtags. http://www.telegraph.co.uk/technology/twitter/9791091/Twitters-machines-call-on-low-paid-humans-in-battle-to-keep-up-with-hashtags.html
Play.com shuts down as VAT tax loophole is closed. http://www.dailymail.co.uk/money/bills/article-2259559/Play-com-shut-retail-business.html
Early weekend larf (#2): Government launches traineeship scheme for fick yoof. http://money.aol.co.uk/2013/01/10/trainee-scheme-to-help-young-work/ So how is this going to work after a dozen years of failed schooling? Still, all grist to the mill for Da P.M's plans for England County being The World's #1 Nation of Entrepreneurs. (If dat's OK with the US.)
Early weekend larf: Governor Cameron receives his US orders to stay in the EU. http://www.telegraph.co.uk/news/worldnews/europe/eu/9791484/US-publicly-voices-concerns-over-Britain-leaving-EU.html Highly amusing, this, especially for followers of England County's offshore registered, ex-pat-owned tabloid hate forums and UKIP message boards. The US is normally projected as England's natural historical ally and trading partner and a major justification for being able to pull out of Europe and actually 'thrive'. Naturally, this is not a point of view subscribed to by the UK's business interests, especially the CBI, who don't usually read the tabloids and whose reasoning is based on overall facts and not just a romantic vision of Margaret Thatcher's 'special relationship' - a political and media euphemism for knob-polishing the US military and nowt else.
It's a highly unfortunate development for the EU where the general wish to see the UK exit their 'club' is much greater than is commonly reported. (Well, reported in England, anyway.) Governor Cameron's repeated wrecking tactics for the benefit of American interests have been counter-productive to the general commonality of purpose on economic and manufacturing recovery. However, increasing media pressure back at home - and this Government is anything if not a slave to the media - was showing signs of wobble. Now, for the avoidance of any doubt, the US has put our Born To Fag ruling classes firmly in their place.
09.01.2013: The Viscount Younger of Leckie appointed as Business Minister. http://news.bis.gov.uk/Press-Releases/The-Viscount-Younger-of-Leckie-appointed-as-Business-Minister-685cf.aspx
15-minute, online business bank account switching service. http://www.telegraph.co.uk/sponsored/finance/aldermore-bank/9283456/Aldermore-bank-account-online.html?WT.mc_id=605484&source=TrafficDriver
Pit stops for touring Yorkshire on bike in readiness for start of Tour de France 2013. http://www.telegraph.co.uk/travel/activityandadventure/9788055/Cycling-in-Yorkshire-the-new-home-of-the-Tour-de-France.html Home-based busineses, most of them. My only concern is that will they be able to cope with the sheer weight of numbers, especially furreners, which a Tour de France start always brings? This coming year being particularly reactionary, I suspect, as the conduct of the American doping agencies WADA ('world' in name only, as per the US baseball series), USADA and even the IOC come under increasingly hostile scrutiny for their misconduct and double standards in the Armstrong affair. Time for a truly independent investigation into the matter, conducted by investigation professionals - without vested interests in sports politics, status quo and revenue. As a professional investigator (retired) myself, my 'reasoned decision' based upon evidence as well as qualified heresay, would suggest that testimony obtained by coercion can then be produced to give the prescribed results.
Then again - will the US public vote for the country to send back all its Olympic medals, especially those 'won' by multiple medallists, breaking simultaneously, a world record every time they competed? (Armstrong only ever won one Olympic medal; a bronze.) No. There is no Father Christmas; and pigs don't fly. Not even drone-assisted US pigs. And everyone - except carrot-IQ subscribers to unsubstantiated reporting from a lying, cheating, tax-dodging, criminal and discredited media - knows it.
Anyway, I'll be going up to have a poke-around Yorkshire in March, April-time, I think. When it's a bit warmer. Pay homage to Yorkshire friendliness, grub and the greatest female athlete who ever lived. Beryl Burton. (By default. Normally, it should be the prolific French woman, Jeannie Longo, although she's embroiled in a doping scandal at the moment. Not that she has been asked to relinquish any of her titles or medals, mind you. No more so than any other professional cyclists or athletes who have confessed to doping. Or even those who are known beyond any shadow of doubt to have doped; let alone those inferior sportsmen who managed to beat them yet claim they are and were, 'clean'.)
Marketing sales calls doubled in 2012. http://www.dailymail.co.uk/news/article-2259025/Ofcom-boosts-efforts-trace-nuisance-callers-study-finds-numbers-DOUBLED-year.html Still nothing like as bad as email spam or increasingly, website pop-up advertising. Advertising has got to a stage now that it's leaving people indifferent even angry with the sales message and the exercise has become self-defeating. If you really want to sell something, it's time to take to a market stall again, I reckon.
Business minister quits job. http://www.dailymail.co.uk/news/article-2259275/Another-blow-Cameron-second-peer-steps-Business-minister-Lord-Marland-quits-frustrated-grind-Whitehall.html
Taxman wins Golden Spoon Award for country's worst customer service. http://www.dailymail.co.uk/money/news/article-2259215/WOODEN-SPOON-AWARDS-You-branded-HMRCs-service-hopeless-tax-boss-Lin-Homer-wouldnt-collect-award.html TalkTalk came second; Santander Bank came third. (No surprises.) So it looks as if we already have the Government's short list for next year's New Year Honours list.
Day-dreaming while working could boost creativity. http://www.dailymail.co.uk/health/article-2259312/Being-bored-work-boost-creativity-study-shows.html Nah. People are too busy to do daydreaming these days. Textin'.
MLM Start-Up conference, Las Vegas, Feb 21-22, 2013. http://www.mlmlegal.com/srs2.html
08.01.2013: British Chambers of Commerce quarterly economic survey challenges 'triple dip' fears. http://money.aol.co.uk/2013/01/08/survey-challenges-triple-dip-fears/ As we've said already, let's hope they're right - and we're wrong. The problem is that it's businesses' markets which have to be feeling optimistic and not the services or the manufacturers and producers themselves. On the basis of the people we speak to - consumers, customers, w.h.y. - the only feedback we keep getting is that belts are going to be tightened further still. Let alone all the business headlines for Europe and most of the countries our businesses would like to export to; unless they want to concentrate on that money game which got the world into its current mess, of selling to themselves?
Newsagents Federation welcomes 'Small Business Saturday'. https://www.nfrnonline.com/News/Small-Business-Saturday-Welcomed-by-NFRN A new Labour-backed campaign to promote small, independent shops has been welcomed by the National Federation of Retail Newsagents (NFRN). 'Small Business Saturday' would be based on a similar initiative launched by American Express in the US in 2010 to encourage shoppers to visit independent shops. Shadow Business Secretary Chuka Umunna suggested 7 December 2013 should be the first 'Small Business Saturday' in the UK to coincide with the Christmas rush. Alan Smith, National President of the NFRN, said he welcomed any initiative that recognised the important role independent shops play on the high street. (EnterpriseQuest)
We made our comments regarding this American-inspired proposal further down this page on 02.01.2013. Still, as Alan Smith says, any initiative is welcome.
Small online retailers expect improved sales in 2013. http://www.computerworlduk.com/news/it-business/3418183/sme-online-retailers-predict-bumper-2013/ Two thirds of small and medium-sized online retailers predict increased sales over the coming year, according to research by Royal Mail. The research has found that, in 2012, over half of smaller online retailers saw a rise in sales and many expect this trend to continue. A third said they are planning to develop mobile apps in 2013, in response to the growth in shopping via mobile devices. (EnterpriseQuest)
Think-tank urges Government to end broadband subsidies. http://www.telegraph.co.uk/technology/broadband/9785241/Government-urged-to-end-superfast-broadband-subsidies.html We're not a think-tank but this is precisely what we have been urging for years. The problem is that making a big noise about multi-G connectivity is good PR and good for business; telecomms company business. From tax avoidance sweetheart deals with HMRC through to mooning coverage in the UK's dumb media. Were a small business to try and profit from the grace and favour governments past and present have bestowed on the telecomms companies, they would peering out at the world through a set of iron bars. What surprises me here is that it's a Conservative-leaning think-tank which has managed to get a grip on reality.
Contact Law - free service connecting small businesses with local solicitors. http://www.telegraph.co.uk/sponsored/business/contact-law/?WT.mc_id=605520&source=TrafficDriver

Best of French Artisans service and website. http://pole-envoi.com/tr/mirror.aspx?id=9efd12e35f6236ea77394bbad76ea9c1e3a22f4a7066602e8d6352f55cdc4ca346c26459dc363ee9bef995b7d886979b
A long overdue and much-needed service for those living in or needing tradesmen in France, if it works. (Assuming there is anyone willing to invest in works in France while the present robber-baron government remains in power.)
The French 'Artisan' network is quasi-official and membership is just about obligatory for anyone who wishes to be seen by French folk as a serious and professional tradesman. However, engaging a French artisan isn't always a gratifying experience. The French as a nation do not understand or subscribe to 'professionalism' as we know it and work and customer care can often be of a standard far below the quality you would normally get in other countries. Prices, too, can range from fanciful to out of this world - although it is has to be said in their defence that every single French artisan is required to financially support ten French parasite-fonctionnaires. That's why on bigger jobs and in the cities, Polish 'plumbers' are very much in evidence; or, black labour is rife, even on official contracts.
Let's hope this register works; afterwards, the UK too, could benefit from a meaningful listing of good tradesmen. Once again, like our amateur business 'support' websites, there are a lot about but not one, single benchmark service.
Shopping 'whine' list. http://www.express.co.uk/posts/view/369325/Shopping-whine-list
Things to do in Hungary. For business or pleasure or both. http://www.hataroknelkul.hu/events.htm
1820s the best decade for British inventions. http://www.telegraph.co.uk/science/science-news/9785921/1820s-best-decade-for-British-innovation.html All too true. Whatever we have seen in more recent years has been nothing but sharp marketing of 1001 varieties on a plastic screen, where the real art of witchcraft has been to persuade the punters they are being clever with it.
07.01.2013: UK consumer spending for December fell overall. http://www.bbc.co.uk/news/business-20926609#
Rise in Scottish small business confidence. http://www.bbc.co.uk/news/business-20926609#
Name and shame threat to expose serial late-payers causing payment policy re-think. http://www.telegraph.co.uk/finance/newsbysector/retailandconsumer/9784094/Name-and-shame-threat-from-government-prompts-FTSE-giants-to-consider-new-supplier-payment-rules.html I see the Government is trying to take the credit for this although nothing has been done about the country's major contributors to errr, 'political party wellbeing' at the expense of small business precarity and insolvency, since the Stone Age. It was in fact The Forum of Private Business which took the lead a couple of years ago in 'naming and shaming' - http://www.fpb.org/page/531 - while the Government and the media, (the latter not wishing to compromise its advertisers' revenues), looked on with total apathy. What's happening now is that 'Dave's mates' have increasingly been caught in an unfavourable spotlight and it's hurting business. Consequently, all guilty parties are starting to try and come out of the affair smelling of shit 'n roses.
Stigma of stay-at-home dads. http://www.independent.co.uk/life-style/health-and-families/health-news/dads-fear-the-social-stigma-of-staying-at-home-8439821.html Even if they try to claim they are also running a business from home, I'd say. Despite all the hoo-ha in the media, the numbers of people working from home in recent years have actually gone down, according to official figures. The majority view, especially among employers, is that 'bums on seats' or 'clocking in' remains the preferred state of affairs. Even then, government employment statistics have been challenged by the most recent of surveys, for being over-optimistic. http://money.aol.co.uk/2013/01/08/private-sector-jobs-claim-wrong/
After that, running a business from home doesn't come out a great deal better. (See my introduction here: http://www.homebusiness.org.uk/features.htm#1)
4th word added to American vocabulary - #. http://www.dailymail.co.uk/news/article-2258071/Hashtag-named-word-year-2012-winning.html Not another religious blasphemy or taking the Lord's name in vain as the vocabulary's current three words of 'Oh, my God', the official addition of the word 'hashtag' has been approved for not being too taxing for the country with the lowest average IQ in the world, Facebookers and Twatterers.
Meanwhile, off the Eastern seaboard in England County, Governor Cameron, wearing his all-American (Third World manufactured) Nike t-shirt, confirmed that the addition of a '#' to a business plan will guarantee approval of a government start-up loan and thus help keep his mates' tank of 'gas' nice and full.
06.01.2013: The great online delivery scandal. http://www.independent.co.uk/news/business/news/ios-investigation-the-great-online-delivery-scandal-8439855.html
Travelling to work in the UK becoming an unaffordable luxury. http://www.telegraph.co.uk/finance/personalfinance/consumertips/household-bills/9780676/Just-getting-to-work-is-an-unaffordable-luxury.html More and more 'home businesses' on the way? More 'flexible working or homeworking'? Trouble is, with energy bills going up even faster, working from home ain't no soft economic touch, either.
Banks threatening to teach money subjects in schools. http://www.express.co.uk/posts/view/368876/Banks-to-talk-money-in-school I thought failure was already on the school curriculum in the form of playing football? But talk about cheap publicity for the country's criminal classes; it'll be drug dealers and pimps next. Followed by retired bank employees mentoring the country's next generation of business hopefuls.
05.01.2013: HMRC names and shames top tax dodgers. http://www.bbc.co.uk/news/business-20912346# This list does not include bearers of stiff envelopes to members of government; official HMRC sweetheart deals with Big Corps; losses directly incurred by the City; incompetence and unethical behaviour by HMRC management; £1 trillion plus national debt incurred by incompetent and crooked politicians.
However. Prime Minister (for those who may have forgotten) David Cameron, has promised he will make 'damn sure' big companies pay their taxes. http://www.independent.co.uk/news/uk/politics/ill-make-damn-sure-big-companies-pay-their-tax-says-david-cameron-8439137.html Once more, he hasn't specified when he is going to make sure but . . . .
Government should do more to support female entrepreneurs. http://www.telegraph.co.uk/women/womens-business/9779974/Government-failing-to-support-budding-female-entrepreneurs.html
New dawn for Made In Britain. http://www.express.co.uk/posts/view/368772/New-dawn-for-Made-in-Britain The tendency for manufacturing to re-patriate back to Europe generally has been evident for a few years now and for the reasons mentioned in the article. It's not all good news, though, as it means the export markets the British companies need to sell their goods to, will inevitably shrink. Nonetheless, short-term it's good news, home-based sub-contractors and outworkers included.
Travel insurance claims procedure criticised. http://www.bbc.co.uk/news/business-20910130#
Massive food price hikes on the way, says Waitrose boss. http://www.telegraph.co.uk/finance/newsbysector/retailandconsumer/9779693/Waitrose-boss-Britons-should-brace-themselves-for-massive-food-price-hikes.html
Chinese property tycoon works as a street cleaner six days a week to teach children hard work values. http://www.dailymail.co.uk/news/article-2257144/Chinese-property-tycoon-works-street-cleaner-days-week-teach-children-value-hard-work.html Meanwhile, back in Little England, it's a dummyphone, an Arsebook account and a government start-up loan.
Co-op Bank fined for stalling PPI claims. http://www.bbc.co.uk/news/business-20909763#
Sales of printed books slump in 2012. http://www.bbc.co.uk/news/entertainment-arts-20908048#
04.01.2013: UK service sector; construction, continue to fall and contract. http://www.bbc.co.uk/news/business-20909508#sa-ns_mchannel=rss&ns_source=PublicRSS20-sa Oh, dear. What a surprise. The IoD, the FSB, the CBI, the Government, its think tanks and economists, the tabloids and millions of Twatterati and forum experts have got it all wrong. Again. (It's a good job successful home businesses aren't made by following the crowd.)
Freebie Friday. http://money.aol.co.uk/2013/01/04/freebie-friday/
New Year? Time to de-clutter your home for a fresh start. http://www.express.co.uk/posts/view/368593/Crash-course-How-to-declutter-our-home
Government's Funding For Lending scheme still not helping small businesses. http://www.dailymail.co.uk/news/article-2256923/80bn-lifeline-STILL-helping-small-firms-frozen-attempt-kick-start-economy.html Which will be why of course, the banks' poodle, 'Da P.M' is dipping still further into the public purse to fund young start-ups. The banks certainly weren't going to because of the high failure rate and risk factor attached to this kind of lending. Yet I heard on telly last night that the official expectation for the survival rate, not the failure rate, of the start-up loans scheme was a staggering 2 out of 3. It seems the effects of the UK being the world's #1 user of cocaine are becoming increasingly manifest. Or I need to airline my ears.
Buy-To-Let Awards winner turns to brothel-keeping as economic downturn bites. http://www.dailymail.co.uk/news/article-2256712/Property-developer-won-award-ethical-landlord-ran-BROTHEL-flat.html Well, they are 'home businesses' after all.
'Mobile home' story - with a difference. http://www.dailymail.co.uk/femail/article-2256642/Rent-free-solar-powered-movie-room-The-couple-turned-school-bus-home-sleeps-TEN.html Now, can you imagine turning up for a client meeting in your home? That's one hell of a calling card.
10 Steps to Software Freedom. http://www.newint.org/features/2012/12/01/ten-steps-software-freedom/?utm_medium=ni-email&utm_source=message&utm_campaign=intl-enews-2013-01-03
Fresh training ideas for 2013, School of Business Management, Essex University. http://www.essex.ac.uk/ebs/bmt/HTML/html_e-mail_Spring.html
Lloyds TSB Commercial survey points to business confidence for a strong start to 2013. http://www.internationalsupermarketnews.com/news/9359 That should encourage a bit of over-optimistic borrowing.
Peapod.com named as top consumer grocery money-saving site. http://www.internationalsupermarketnews.com/news/9372
Social media boost to New Year thieving. http://www.internationalsupermarketnews.com/news/9323
7.8 million Brits struggling to keep their homes. http://money.aol.co.uk/2013/01/04/7-8m-brits-struggle-to-keep-home/ So, despite both the FSB and the IoD seeing promising business signs for 2013, those prospects will be restricted to families living on park benches. And the country is supposed to be coming out of its THIRD economic dip in twelve months? I didn't know our venerable business associations could count that fast.
Weekend larf: the French try to lay claim to the invention of the 'frite'. http://www.independent.co.uk/news/world/europe/french-battle-belgians-over-invention-of-les-frites-8437398.html You can always tell when a country is in serious economic trouble when this kind of topic becomes 'news'. The French are notorious for laying claim to things which don't belong to them and under the present government, matters have very much taken a turn for the worse. Next thing you know they'll be laying claim to international actors like the Russian, Gerard Depardieu, just because he's got a French name!
Anyway, there is little point in claiming who invented the frite, as the French don't grow a decent 'frying' potato and so a decent frite in France is quasi-unobtainable. Ditto for the Belgians, for that matter. Which just leaves the Yanks - and us.
03.01.2013: Fair deal for telecomms consumers proposed. http://money.aol.co.uk/2013/01/03/fair-deal-for-consumers-proposed/ What, another one!
Lack of finance and information hold start ups back. http://www.futurelinkgroup.co.uk/Contractors/News/December-2012/Entrepreneurs-held-back-by-lack-of-information-an.aspx A quarter of people in Britain want to start their own firm but lack the necessary information and finance to do so, according to a survey by Sage. The survey revealed that just 4.2% of Britons are in the process of starting up a business and only 3.4% currently run one. Respondents said difficulty obtaining finance was the main barrier to starting up, particularly among those aged between 33 and 44. Young people, aged between 18 and 25, said they lacked knowledge and information of how to start up and run a business. (EnterpriseQuest)
Start-up loans scheme expanded. http://www.bbc.co.uk/news/business-20892658# Take-up for the scheme has been such a flop so far (thankfully) that increasing the qualifying age from 18 - 24 to 30 is expected to offer a solution to the Government's latest embarrassment. In the meantime our warning to any naive newcomer to the world of business is that if you can possibly get going without a loan, then do so. The combination of trading inexperience, the current economic climate, lack of official business support and often, lack of saleable and social skills apparent in young people, is almost a guarantee of failure.
From a Government perspective however, this scheme will remove yoofs without jobs from the great, unwashed unemployed statistics and provide them with a sum of money equivalent to the dole - which they subsequently have to pay back, with interest. At the same time, government propaganda will sell the scam (sorry, 'scheme') as evidence of an Enterprising Britain. Yikes!!! Treble whammy. Doubles and a snort all round.
Joking apart, there is another sobering thought. The numbers of self-employed, home businesses, micro-businesses, SMEs, call them what you will, have been around the same for decades, with dips and blips obviously. Consequently, it's fairly safe to ignore surveys and reports based on statistical numbers of typically around 250 or so, which suggest anything to the contrary. They are just publicity-seeking exercises invariably produced by or for, either the telecomms industry or the financial sector - insurance, banking, etc.
The reason the numbers have remained much the same is because the marketplace can only naturally absorb and sustain a certain amount of new activity at any given time; AND because it takes a very special kind of person to run a business, ESPECIALLY a home business, successfully. Don't let anyone be under any illusions that any 'official' business support scheme, whichever micro-personality it's badged by, is going to change that in any way whatsoever.
Further food for thought here: http://www.homebusiness.org.uk/features.htm#1
Bank fees 'harmful' to the economy, claims think-tank. http://www.express.co.uk/posts/view/368383/Bank-fees-harmful- Oh, to be a member of a think-tank.
Villagers save their shop by working there for free. http://www.dailymail.co.uk/news/article-2256018/One-Britains-oldest-shops-saved-onslaught-supermarkets-half-villagers-agree-work-free.html
02.01.2012: Shadow Business Secretary suggests Britain should adopt US initiative of just ONE day supporting small, local shops. http://money.aol.co.uk/2013/01/02/plea-for-small-shops-weekend-push/ There is an unfortunate tendency amongst British politicians looking for a fresh soundbite, to try and find something from across the pond which they can ape. This has been particularly prevalent since the present Government came to power and ranges from destroying existing and perfectly adequate British methods of working just to replace them with untried and untested modern takes on improvements; awarding public contracts to totally incompetent American firms instead of their British counterparts; and even 'Da P.M' appearing on Christmas TV doing a bit of jogging PR, wearing a Nike child-labour top.
So, for the benefit of our chillaxing PM and his PR team (noted for advising the erection of a windmill atop the PM's London apartment and persuading him to 'ride' a chauffeur-driven bike), here is just one link to British sports clothing manufacturers, most of whom employ British, adult home-based outworkers: http://www.buybritish.com/browse/sports/sports-clothing Whereas for all politicians, perhaps some time out REGULARLY buying at local grocery stores instead of pissing about in a jungle somewhere and posting their daily drivel on Twitter to cynically improve their 'carrot-IQ', 'fuckin' pleb' approval ratings, might be a first step towards doing something and not just talking, for the local business community.
Then, we can turn BACK our very own, non-American clock to 1968 and the original 'I'm Backing Britain' campaign which was as successful as it was short-lived - until political icons Margaret Thatcher and subsequently 'Baby Butcher' Blair AND the media, decided to convert the country to the 'I'm Backing US Manufacturers Of Weapons Of Mass Destruction and Their Banks' campaign, instead. (Or, 'special relationship' according to the sanitised bollock-speak version.) Because what the British small business community wants and needs is constant support - and not just 1 day out of 365 of political bandstanding.
Booming online sales will close 5,000 shops and put 50,000 on the dole. http://www.dailymail.co.uk/news/article-2255677/Booming-internet-sales-close-5-000-High-Street-stores-cost-50-000-jobs.html This isn't news but obviously 'pleb' Britain just doesn't give a fcuk. Until it's one of them. Then, an illiterate, anonymous post on a tabloid hate forum to blame immigration. (Sent with their i-phone.) While blithely ignoring the fact that the traditional British corner shop has been kept alive for the past generation largely by the Asian community.
Digital sales will break £1 billion barrier. http://www.bbc.co.uk/news/uk-20885506#
England has the dearest trains in Europe. http://www.independent.co.uk/travel/news-and-advice/england-has-the-priciest-train-tickets-in-europe-8434671.html
House owners raise stake in homes. http://www.bbc.co.uk/news/business-20874553#
Sources of free debt advice. http://money.aol.co.uk/2013/01/02/where-to-get-free-debt-advice/
01.01.2013: A Happy, Prosperous and Healthy New Year to Everyone!
Email Inbox nirvana. http://www.guardian.co.uk/commentisfree/oliver-burkemans-blog/2012/dec/31/definitive-eight-point-guide-email-inbox
Worst email scams of 2012. http://money.aol.co.uk/2012/12/31/worst-email-scams-of-2012/
Eurostar to launch January sale. http://www.telegraph.co.uk/travel/travelnews/9772908/Eurostar-to-sell-150000-seats-from-59-return.html
Council tax bills can now be paid over 12 months instead of just 10. http://www.dailymail.co.uk/news/article-2255514/Council-tax-bills-paid-12-months-10-rules-overhaul.html
Apprenticeships attracting 11 applicants for every vacancy with business amongst the most popular. http://money.aol.co.uk/2012/12/31/11-apply-for-every-apprenticeship/ Encouraging news and the stuff of the country's business army of the future. It certainly seems our plebs aren't falling for the Government's quick-fix scheme, 'There's A Business In Everyone'. Probably because it sounds like a scam.
Germans the world's first carpenters? http://www.dailymail.co.uk/sciencetech/article-2255383/The-carpenters-7-000-year-old-German-water-wells-reveal-earliest-known-use-wood-construction.html Nah. These remains are to be found in a part of Germany which once belonged to the old Polish commonwealth. Before the rest of Europe thieved large parts of it under what were called The Polish Partitions. So nothing changes. And when it comes to construction, Poles always were, still are and always will be, #1.

With our usual gratitude and thanks to BAD News and Cobweb Info.
Len Tondel
Viewpoint December 2011/January 2012
Introduction: 25% HBA Member discount from Businesses For Sale.
AIMS for Home Business Alliance members:



Pick of the News:
Small firms get more public sector contract opportunities; Billions in debt left behind by voluntary insolvencies; Consultation to identify burdensome red tape; Reductions in red tape could save firms £1 billion; Free town centre parking proposed to help retailers; New requirements for online targeted adverts; New requirements for online targeted adverts; OFT looks into the practice of personalised pricing; OFT issues guidance on Continuous Payment Authorities; EC publishes consumer guide to 'best before' dates; Government plans set to boost growth for creative firms; Figures reveal dispute numbers fall; Government takes action to support pubs; Government urged to remove barriers to mutualism; New charity status is now open to applicants; New online support service for charities.
'Gone to India . . .' by Rachael Ross and the 'How To Work Successfully From Home Guide'. Rachael's Christmas/New Year Guest Article: 7 Tips For Managing Your Business Emails

Tax and VAT News
FREE! 101 Insider Business Tax Tips
Latest news: Tax Insider and Property Tax Insider
Tax cheats - where are we now?; HMRC guidance - can it be relied on?
Tax Relief For Home To Work Travel - article
Property Tax Insider - special subscription offer; Get Tax Insider for only £1 (normal price: £9.97/month). Click here to join!
HMRC VAT car and van update
Tax Insider plus, HMRC help business cash flow; 'HMRC launch online tax help for small businesses'; Making money from a hobby; etc, etc
TaxationWeb community toolbar

Rock On by Colin Edwards

Review of Dragon NaturallySpeaking Premium Version 12 by Brian Haynes, About.com Guide
Set Yourself Up for Success in 2013! by Amanda McCormick, About.com Guide

Things You Say:
Consumer Action Group newsletter; TotalInvestor blog and newsletter; Google Adwords tips and free report; Big Pockets trade accounts; Planning Enterprise; Google Adwords tips and free report; UK business directory, MisterWhat.co.uk; Free gift from Office Giant for new orders over £60; window film company: reduce glare, reduce heat, save money; Action Planning summer programme guide; UK Biz Sales; Art of Design webmag; all about creating and editing .pdf files; Maximising Mobile Marketing; Can you please help?; Cyber-security - mitigating the threat seminar; 10 Steps To Mobile Marketing Nirvana et al; disposal of your IT equipment; half-price business card offer; Save up to 43% on summer train fares; August theatre deals; Achieving Business Excellence workshop; Creating video for the web course plus other open course programmes; Create Video Marketing Suite; Royalty-free stock photography; On-line security test; Exceptional discounts with DHL and UPS; compare legal costs; Guidance for small firms considering cloud computing; Free carbon footprint calculator; sell your unwanted printer cartridges; easy and secure online storage; Royal Mail business pack; free website building links; courier price comparison website; airport parking checker and booking site;