LATEST! 28th February 2013
(scroll down to see full list; previous month's (January 2013) Viewpoint); Latest eBOSS contents


Scroll down for: A Home and Small Business Viewpoint by Len Tondel, from 1st February 2012

By way of explanation. The term 'home business' consists of two words. 'Business' is the second one; it's there to qualify and support the word 'home' and all that goes with it - and not vice versa. Consequently, we also list below, items which are of interest and value to the home. Whether in its context as an office or as a part of your family and lifestyle but always directed at the improved prospects and enjoyment that running a business from home, in its entirety, can bring.

For a current, multi-part overview of starting and running a business from home, go here: http://www.homebusiness.org.uk/features.htm
HBA/BusinessesForSale joint SPECIAL OFFER: 25% discount on the website's service. Here are the details: Code: SELLABIZ-25
How to use: The user must email sellabusiness@businessesforsale.com with the subject line of "SELLABIZ-25" and their message will need to have their contact details (both an email address and phone number) for the discount to be applied. One of our account managers will then contact them and walk them through the set-up process.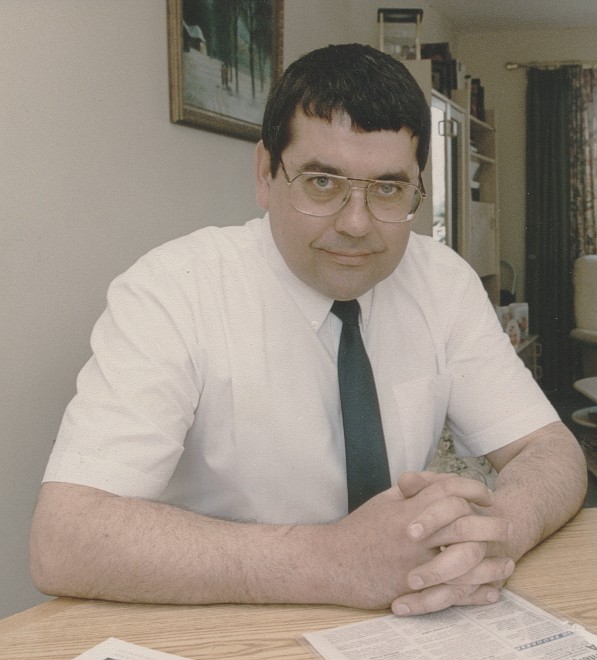 28.02.2013: Self-employed facing 'inevitable' hike in National Insurance contributions. http://www.dailymail.co.uk/news/article-2285690/Self-employed-face-having-pay-tax-rise-National-Insurance-inevitable-MPs-warned.html
Official release: No more 'gold-plating' of EU laws. https://www.gov.uk/government/news/fallon-no-more-gold-plating-of-eu-laws This week's official propaganda on the red tape 'shaggy dog' story - ground-breaking though it is in the sense that for the first time, it's tantamount to an admission that Britain's red tape problems are down to - Britain. Or, what we've been saying for years.
Mind you, the timing suggests it's probably a psychological prelude to fighting the following announcement by the EU . . .
A cap on bankers' bonuses. http://www.bbc.co.uk/news/business-21608938# The British Government hasn't been sponsored by the Satanic banking industry only for it to see bankers' bonuses suffering! Heavens above!!
UK credit downgrade will hurt SMEs. http://www.enforbusiness.com/news/uk-credit-downgrade-will-hurt-smes-20139568
Mobile shopping trends point to more growth. http://www.internationalsupermarketnews.com/news/10681
Working from home: 5 golden rules. http://www.guardian.co.uk/money/shortcuts/2013/feb/26/working-from-home-five-golden-rules
Desk workers: stand up for your health. http://www.independent.co.uk/life-style/health-and-families/health-news/desk-workers--stand-up-for-your-health-millions-may-be-making-themselves-ill-by-spending-their-working-lives-sitting-down-8513806.html
Farmers say sell more British products. http://www.bbc.co.uk/news/uk-21602650#
Some borrowers have up to 80 payday loans. http://www.telegraph.co.uk/finance/personalfinance/borrowing/loans/9896930/Payday-loan-call-says-charity.html
Compared to the eurozone, the UK economy is not that bad. (Propaganda.) http://www.telegraph.co.uk/finance/comment/jeremy-warner/9898535/Compared-with-the-eurozone-the-UK-economy-is-not-that-bad.html For a more realistic take on what's happening, just one non-propaganda version here: http://www.snouts-in-the-trough.com/archives/4071
27.02.2013: How to set up your own market stall. http://money.aol.co.uk/2013/02/26/how-to-set-up-your-own-market-stall/
Liverpool to host 2014 International Festival for Business. http://www.enforbusiness.com/news/international-festival-business-will-show-%E2%80%9Cbritain-ready-business%E2%80%9D-20139569
More men working beyond pension age - especially the self-employed. http://www.bbc.co.uk/news/business-21589610# Well, here's one explanation at least of why the country's employment/self-employment statistics are looking so good.
Is the homeworking revolution over? http://www.independent.co.uk/voices/comment/when-even-yahoos-marissa-mayer-wants-workers-in-the-office-is-the-homeworking-revolution-over-8511728.html What homeworking revolution? It was never anything more than a piece of media-backed marketing rubbish. Still. It'll do for the plebs.
Twitter and the law - what you need to know. http://www.telegraph.co.uk/technology/twitter/9895768/Twitter-and-the-law-what-you-need-to-know.html
'Right to be forgotten' case before European Court of Justice. http://www.telegraph.co.uk/technology/google/9895279/EU-judges-to-hear-Google-right-to-be-forgotten-case.html
Surge in 'right to buy' house sales. http://money.aol.co.uk/2013/02/26/surge-in-right-to-buy-house-sales/
26.02.2013: Investigations increase into IR35 avoidance. http://www.freelanceuk.com/news/4247.shtml The number of investigations into freelance contractors avoiding IR35 rules is set to increase, according to HMRC. The three IR35 investigation teams, based in Edinburgh, Croydon and Manchester, were described by HMRC as having made "good progress" since their formation in May 2012. HMRC has also revealed all IR35 guidance is currently under review, following criticism from the Recruitment & Employment Confederation (REC), which believes the IR35 rules lack clarity and guidance is currently difficult to access and understand. (EnterpriseQuest)
Empty office scheme for small firms sees low uptake. http://www.guardian.co.uk/business/2013/feb/15/businesses-empty-buildings-plan-failing Plans to let vacant and under-used Government offices to small firms have not been successful, according to Sir Nicholas Macpherson, Permanent Secretary to the Treasury. Sir Macpherson said the scheme was not used by a single firm, and just four of the 300 properties initially made available were usable. The buildings were deemed unsuitable for several reasons including being very small, in poor condition, unsecure, having restrictive leases preventing their use outside Government, and not being available for long enough. (EnterpriseQuest)
An excellent concept but for only 4 out of 300 offices to be usable, just about sums up this Government. Same sort of usefullness ratio as for its retired bank-manager mentoring scheme.
Scam disguised as a job offer. http://money.aol.co.uk/2013/02/26/beware-the-scam-disguised-as-a-job-offer/ Nothing to do with the Government's criteria for Jobseeker's Allowance, then?
The British High Street will regenerate. http://www.telegraph.co.uk/finance/newsbysector/retailandconsumer/9893611/Primark-owner-confident-British-high-street-will-regenerate-as-it-sees-23pc-sales-growth.html I'm inclined to agree but much needs to be done with local councils which, contrary to all the blame being laid at the feet of the internet, are the primary cause for the decline of the High Street. No such problems with building extortionately-priced battery housing on flood plains, on the other hand.
Value of money has plumetted 67% in 30 years. http://money.aol.co.uk/2013/02/25/money-value-falls-67-in-30-years/
5 financial planning tips for the self-employed. http://www.telegraph.co.uk/finance/personalfinance/pensions/9894531/Five-financial-planning-tips-for-the-self-employed.html
Students being approached to become money mules. http://www.bbc.co.uk/news/business-21578985#
The £13 mobile. http://www.dailymail.co.uk/sciencetech/article-2284123/Nokia-105--13-mobile-need-charge-MONTH.html
10 Best Desk Lamps. http://www.independent.co.uk/property/interiors/the-10-best-desk-lamps-8510589.html
25.02.2013: Relocating to Wales may get you a tax break. http://www.independent.co.uk/news/uk/home-news/english-people-who-relocate-to-wales-may-get-tax-breaks-8508749.html
France more open for business than the USA or Germany, claims Industry Minister. http://www.telegraph.co.uk/finance/globalbusiness/9891377/France-more-open-for-business-than-US-and-Germany-claims-Arnaud-Montebourg.html I think the Minister may be confusing a juvenile exchange of rhetoric and an absence of facts with a world outside French socialist values of drinking champagne, chauffer-driven black limousines and whoring. A typical French debating stance nonetheless, in which he who babbles loudest and longest, is deemed to have won the intellectual argument. On the other hand, anyone wishing to invest in or run a business from France need do no more than ask any existing business in the country what they think of the present government and current trading conditions.
Publicised French opinion unfortunately, always seems to rest with those like the Minister, the trade unions and idle pseudo-economists, who are full of ideas on taking the wealth of others but totally incapable of producing any themselves.
To this end, the latest twist in the Beckham story is much more representative of the country's official take on, 'What's yours is mine to piss up the wall'. http://www.dailymail.co.uk/news/article-2283678/French-tax-authorities-launch-probe-David-Beckhams-decision-pay-Paris-St-Germain-salary-charity.html Although of course, the doping, cheating culture of professional football deserves all it gets.
Chinese visa restrictions impacting on the sale of British-made super-yachts. http://www.telegraph.co.uk/finance/china-business/9891329/Tight-visa-rules-hit-sales-of-UK-superyachts.html Even I couldn't have dreamed up this story! But as our Home Office Minister, Ms May would say, 'there is a strong risk of Chinese multi-millionaires overstaying their welcome, moving onto Britain's benefits system, opening online mahjong gaming sites without paying a licensing fee to the UK government and not offering a sizeable bung to the Conservative Party to evade the payment of UK taxes.'
Final descent into farce of the Mary Portas High Street rejuvenation scheme. http://www.dailymail.co.uk/news/article-2283669/Mary-Portas-Government-backed-scheme-save-British-High-Street-descends-farce-thousands-left-unspent.html No surprises here other than for anyone who believed the original Government propaganda and media bullshit about this scheme. It'll be the self-employed/employed/unemployed statistics, next.
Rolex Britain's most-loved brand - even more so than Apple. http://www.express.co.uk/news/uk/380025/A-big-hand-to-Rolex-the-brand-that-beat-Apple-to-top-spot-of-Britain-s-most-loved So the Brits do still have good taste. Although Rolexes are the last thing you want to be seen with on your wrist in certain parts of the world. No more so than a British passport.
Green Deal warning on buy-to-let. http://www.telegraph.co.uk/finance/personalfinance/borrowing/mortgages/9888335/Green-Deal-warning-for-buy-to-let-landlords.html
'My Space', Robin Wood, woodworker. http://www.telegraph.co.uk/property/interiorsandshopping/9877384/My-space-Robin-Wood-woodworker.html
The printer ink scandal. http://www.guardian.co.uk/money/2013/feb/23/printer-ink-cartridges-paying-more-getting-less
24.02.2013: Budget tax cuts to follow loss of AAA rating. http://www.telegraph.co.uk/news/politics/georgeosborne/9889978/Budget-tax-cuts-for-business-to-follow-loss-of-AAA-credit-rating.html Nothing to get excited about; any proposals won't even keep up with rising costs.
Pound to keep falling, tourists warned. http://www.telegraph.co.uk/finance/personalfinance/consumertips/9888407/Pound-to-keep-falling-holidaymakers-warned.html
The harsh lives of the rural poor. http://www.guardian.co.uk/commentisfree/2013/feb/24/rural-poverty-invisible A warning to those who think that living and working from home in the countryside is about rose-covered cottages.
23.02.2013: German president urges English be made the language of the EU. http://www.guardian.co.uk/world/2013/feb/22/german-president-pleads-britain-stay-eu I bet this will provoke some comment!!
5 free ways to learn a foreign language. http://www.telegraph.co.uk/education/educationadvice/9880843/Learn-a-foreign-language-for-free-top-five-resources.html
£645 million in lost bank accounts recovered. http://www.bbc.co.uk/news/business-21553883#
Lenders gathering more personal data. http://www.bbc.co.uk/news/business-21533587#
CNET community: How can I be sure software updates are legit? http://nls.cnet.com/pageservices/viewOnlineNewsletter.sc?list_id=e497&send_date=02/22/2013
UK loses AAA rating. http://www.bbc.co.uk/news/business-21554311# The only surprise is that it's taken so long. With the £ sterling also at an 18-month low against the euro, perhaps the EU can now be spared British political and media drivel about how to run an economy? Certainly the British media will be trying as hard to suppress or 'contain' this latest news as it did the doping and cheating confession of an ex-England professional footballer a couple of weeks ago - the country's national sport which goes such a long way towards maintaining the UK's #1 position in at least a couple of financial spheres - money-laundering and large-scale tax evasion; in addition to keeping hordes of clueless and discredited hacks in receipt of thoroughly undeserved 6-figure salaries, of course.
Yahoo tells home-working staff to report to the office. http://www.dailymail.co.uk/news/article-2283155/Marissa-Mayer-tells-Yahoo-employees-work-home-to-office---tech-companies-follow-suit.html
eBay rolls out Feed Homepage Personalisation. http://www.internationalsupermarketnews.com/news/10530
New low-cost train service launched in France. http://www.telegraph.co.uk/travel/travelnews/9882403/New-low-cost-train-service-launched-in-France.html
22.02.2013: Freebie Friday. http://money.aol.co.uk/2013/02/22/this-weeks-discounts-deals-and-freebies/
New PayPal device eases payments for small traders. http://money.aol.co.uk/2013/02/22/new-paypal-device-eases-payments/
EU takes Britain to court for 'illegal' tax breaks to green home owners. http://www.huffingtonpost.co.uk/2013/02/21/european-union-takes-uk-t_n_2735639.html
Bedroom tax to be re-examined. http://www.bbc.co.uk/news/uk-21541400# Or, 'home business tax' for many people.
Drop in new house construction sparks warnings. http://www.bbc.co.uk/news/business-21538531# 'Affordable' new homes are in short supply apparently. As per the past thirty years?
Re-cycling nightmare for 19 million families in sight. http://www.express.co.uk/news/uk/379401/19million-families-facing-recycling-nightmare-after-review-of-council-schemes
Weekend Larf: HMRC names tax dodgers. http://www.bbc.co.uk/news/business-21536171# A list which is ignominously conspicuous by the names of companies which do NOT appear; especially from the ranks of the media and political sponsors who have been allowed to dodge their taxes with the HMRC's and the Government's blessing.
So, in the spirit of naming and shaming, the Treasury Minister for continuing to support, aid and abet Big Corp tax avoidance is David Gauke. His tax-dodging partners in crime and moral reprehensibility are the Chancellor of the Exchequer, George Osborne, the Prime Minister, David Cameron, the Government and the Conservative Party. Should the WC (War Criminal) Party, Bent Labour, ever be returned to office they too, will be relied upon to continue in exactly the same vein.
Relaxing Chinese visa rules would put Britain back on the road to growth. http://www.telegraph.co.uk/finance/china-business/9881328/Relaxing-Chinese-visa-rules-would-put-UK-on-path-to-growth.html Yes, we all know that; other than anonymous commentators on tabloid message boards, obviously. The puzzle is that apart from political immaturity, why aren't the visa rules being relaxed? We've heard a bit of scaremongering about criminal immigration and Reds Under The Bed, but no sound reasoning has been offered.
Hotels under fire for wi-fi charges. http://www.telegraph.co.uk/travel/travelnews/9885609/Hotels-under-fire-over-wi-fi-charges.html You can tether your computer to a mobile; or, get a dongle! Which sounds simple but if you try to buy one from abroad or don't have a UK-registered credit card or address, then all of a sudden, you will find yourself back in medieval times. In fact, even topping up a mobile from abroad can at times, seem impossible. All in all, a typical GB scenario. Grasping Britain.
10 best English ciders. http://www.independent.co.uk/life-style/food-and-drink/features/the-10-best-ciders-8505686.html Now all that's needed is Eric Cantona to do a spot of advertising assisted by knowledgeable cooks and food critics who spend less time posing for the cameras and more time supporting the country's produce. There are very few dishes which wouldn't benefit more from a good glass of cider, than one of wine.
It's not easy, Buying British. http://www.express.co.uk/news/uk/379395/Quest-to-buy-British-food-is-not-as-easy-as-it-seems-say-couple It's a lot easier if you stay away from supershitemarkets!
Top Tips for future car-booters dodging HMRC drones. http://www.telegraph.co.uk/news/worldnews/al-qaeda/9886673/Al-Qaedas-22-tips-for-dodging-drone-attacks-the-list-in-full.html
The Great Home Firewood Stacking Debate. http://www.dailymail.co.uk/news/article-2282337/Norway-split-middle-stack-firewood-following-programme-featuring-hour-live-shot-fireplace.html Speaking for myself and most people around here, we tend to de-bark our firewood completely prior to stacking and mulch the bark for the garden. If that's impractical, then you stack bark side down. Norwegians. What do they know about wood? They should stick to selling artificially coloured, farmed salmon to the French while eating Scottish salmon themselves.
21.02.2013: Simpler tax system for small firms criticised. http://www.freelanceuk.com/news/4244.shtml Government proposals for a set of simpler tax rules for the self-employed and sole traders have been criticised by the Association of Taxation Technicians (ATT). According to the ATT, the simplified tax reporting requirements initially established by the Office of Tax Simplification were useful but, after they were redesigned by HMRC, are now too complicated for the majority of freelancers to use. The ATT also believes the new system would deny small traders access to valuable tax reliefs. Yvette Nunn of the ATT said: "These proposals will need a lot of work to salvage something useful and workable from them." (EnterpriseQuest)
Smaller firms unable to make long-term plans. http://www.npowermediacentre.com/Press-Releases/Economic-uncertainty-means-SMEs-have-difficulty-planning-for-the-future-120e.aspx Small and medium-sized firms are unable to make long-term plans due to the uncertain economic climate and unpredictable levels of income, according to research by npower. The research also found almost half of smaller enterprises would like to plan further in advance but the day-to-day running of their business demands all their time and resources. Phil Scholes of npower said: "Addressing energy costs by switching suppliers, fixing price and embracing energy efficiency, will improve the bottom line and help small businesses plan confidently for the future." (EnterpriseQuest)
Official release: consultation outcome on late payment. https://www.gov.uk/government/consultations/consultation-on-implementing-directive-2011-7-eu-on-combating-late-payment-in-commercial-transactions
Fancy a 3D pen? http://www.independent.co.uk/life-style/gadgets-and-tech/news/if-3d-printers-sound-too-expensive-try-a-3d-pen-8503847.html
Post-4G from an SME perspective. http://blogs.independent.co.uk/2013/02/20/bt-is-the-one-to-watch-post-4g/

20.02.2013: Business rates the most despised of commercial taxes, survey finds. http://www.enforbusiness.com/news/business-rates-most-despised-commercial-tax-20139549 No surprises there - and I'm just waiting for the announcement that all registered home businesses will have to start paying business rates, too. It's too tempting for both government and local councils. Once upon a time, a little business run discreetly from home could have sneaked under the radar. Not any more. From compulsory business start-up registration, to mandatory online business support, benefits, tax, tendering, procurement, etc, and it's little wonder the government and its Brownshirts are pushing even the most unlikely 'entrepreneurial' hopefuls off the dole and onto the path of No Hope & Even Less Glory. The next step will be along the lines of the French taxation system. A bureaucrat who has never worked in his life let alone run a business, will assess what you should be earning and tax you accordingly. In advance.
For the time being and as this survey points out, once you have been caught for business rates, what do you get in exchange? Well? Go on. Tell me.
Cash boost for seaside towns announced. https://www.gov.uk/government/news/job-boosting-fund-for-20-seaside-towns The second round of the Coastal Communities Fund has allocated grants totalling £16 million to 20 projects in seaside towns in England. The Fund will support a variety of projects including regenerating heritage and leisure facilities, providing skills training and advice, and support for businesses to invest in digital technology. Projects in coastal communities such as North Tyneside, Scarborough and Plymouth have been awarded grants of up to £2.6 million each. Communities Secretary Eric Pickles explained: "This money will help these towns tap into new business opportunities that will create jobs and boost skills that will benefit the whole community." (EnterpriseQuest)
Numbers of empty shops have stabilised. http://www.bbc.co.uk/news/business-21503035#
CNET Community: would you use a Google retail store if one opened near you? http://nls.cnet.com/pageservices/viewOnlineNewsletter.sc?list_id=e497&send_date=02/19/2013
Banks to vanish from High Streets. http://money.aol.co.uk/2013/02/20/banks-to-vanish-from-high-streets/
HMRC warning of fake rebate emails. http://www.telegraph.co.uk/finance/personalfinance/consumertips/tax/9880304/HMRC-warns-of-fake-rebate-emails.html
'Crash for cash' scams clampdown. http://www.telegraph.co.uk/motoring/road-safety/9880065/Crash-for-cash-scams-clampdown.html
How to buy better meat. http://www.guardian.co.uk/money/blog/2013/feb/19/how-buy-better-meat
Lloyds fined £4.3 million for delaying PPI compensation payments. http://www.bbc.co.uk/news/business-21505351#
Solar panel duty on Chinese imports, could cost UK £ billions. http://www.guardian.co.uk/environment/2013/feb/19/solar-panel-duty-chinese-imports
Shotguns are better than assault rifles for home defence, says US Vice-President. http://www.guardian.co.uk/world/2013/feb/20/joe-biden-buy-a-shotgun Couldn't agree more. That's what everyone around here owns, anyway. There's usually a couple per household, in fact. And not a hoody in sight.
'Busy' Britons with no time to clean their homes. http://www.express.co.uk/news/uk/378741/Living-in-chaos-Busy-Britons-are-left-with-no-time-to-clean-their-homes-claims-study 'Busy' doing what, exactly? Textin'? Watching telly for the national average of five hours a day? Surfin' for another couple of hours? Driving to the supermarket for a packet of shiteburgers and a tin of Heston Blumenthal baked beans? There used to be a time when the British home was so clean you could eat off the floor despite housewives also going to work AND raising a family of a dozen nippers or so. Now, despite a houseful of electrical gadgets and a freezerful of ready-made convenience foods, we are supposed to believe that the average Brit just 'hasn't got time'? Although this could explain why so many people who want to run a business from home don't make a go of it - they haven't got time to do any sellin'!
US boss berates the French for working only three hours a day. http://www.telegraph.co.uk/finance/financialcrisis/9882422/US-boss-berates-French-for-three-hour-working-day.html Unfortunately, French small businesses then have to work at least twelve hours a day to make up the shortfall. In fact, our US boss was only referring to salaried company employees as working just three hours a day. There are 5 million French civil servants or fonctionnaires on the other hand, who don't work at all! Still, stereotyping like this is the last thing a totally bankrupt country needs.
Eating chips raises risk of cancer by a third. http://www.dailymail.co.uk/health/article-2281025/Eating-chips-week-raises-risk-prostate-cancer-third.html Or, you could go into a British 'PFI'-run hospital and double your chances of dying. There used to be a time when self-employed folk could look forward to breaking a leg because it was going to be the only holiday they were likely to get at any time imaginable. Now, if it's not Australian radio-station cowards driving our nurses to hang themselves it's government scams like PFI, run by bean-counters, which will transform your life into a dice with death. Chips or even horseburgers, by comparison? No probs.

19.02.2013: Mobile phones to replace debit and credit cards. http://www.bbc.co.uk/news/business-21504319#
Small firms unconvinced by recent Government policies. www.vikingnews.co.uk/wp-content/uploads/2012/10/SMARTS-VIKING-SMALL-BUSINESS-BAROMETER-FINAL.pdf Almost 40% of small business owners believe they will see no benefit as a result of recent Government policies, according to research by office supplies retailer Viking. The research also found small firms believed there was little benefit to them from other policies, such as funding for Local Enterprise Partnerships (LEPS), with just 5% of firms saying LEP funding would positively influence their business. However, almost two fifths of small firms surveyed said a cap on fuel duty would be of most benefit to their business. (EnterpriseQuest)

Enterprising libraries to offer business support. https://www.gov.uk/government/news/new-support-for-local-libraries-and-businesses Patent libraries in six major English cities are to become 'innovation incubators' as part of the new Enterprising Libraries Scheme. Funding for the Scheme, which will provide £1.2 million of funding over two years, is provided by the Department for Communities and Local Government (DCLG) in partnership with Arts Council England (ACE) and the British Library. The Scheme builds on the British Library's successful Business & Intellectual Property Centre (BIPC), and will allow specialist libraries to assist local community libraries to hold business support seminars, one-to-one advice sessions and networking events. (EnterpriseQuest)
4 out of 10 people would ditch the big banks. http://www.telegraph.co.uk/finance/personalfinance/consumertips/banking/9879470/Four-in-10-would-ditch-the-big-banks.html ONLY 4 out of 10? If that really is true then the public deserves everything it gets.
For every £1 spent at the shops, 60p goes to the supermarkets. http://www.dailymail.co.uk/news/article-2280820/For-1-spent-shops-60p-goes-supermarket.html And most people will swear on a stack of Bibles that they're not influenced by advertising.
Official release: Guidance on SME access to financial support. https://www.gov.uk/government/publications/sme-access-to-finance-schemes-measures-to-support-small-and-medium-sized-enterprise-growth
Energy watchdog warns of further bill rises. http://www.bbc.co.uk/news/business-21501878#
'Right to light' threat posed by new planning proposals. http://www.telegraph.co.uk/news/politics/9878486/Right-to-light-under-threat-in-planning-law-shake-up.html Just what the Government's sponsors ordered.
Country dwellers more focused than townies. http://www.express.co.uk/news/uk/378584/Country-people-more-focused-than-those-who-live-in-urban-areas
Phishing - the scam that will never die. http://money.aol.co.uk/2013/02/18/phishing-the-simple-scam-that-will-never-die/

18.02.2013: Britons deserting the High Street as cash squeeze begins to tell. http://www.express.co.uk/finance/city/378319/Britons-desert-high-street-shops Sadly, I think this is the recession really starting to bite now and never mind what economists, the Bank of England and politicians might suggest to the contrary. The horse meat scandal will have helped some small shops and butchers but overall, it's looking grim.
£ sterling at 15-month low against the euro. http://www.bbc.co.uk/news/business-21496997# This is clearly what gave Da PM and his Treasury team such a strong hand in recent negotiations with their European counterparts; rumours that Britain needed a rebate (or a 'sub' as we know it) because the country would otherwise be completely broke, are being put down to malicious tabloid gossip.
British businesses losing £41 billion a year to London spivs. http://money.aol.co.uk/2013/02/18/business-model-harms-cities-clegg/ I'd agree with this. And one only has to look at the city's highly mediatised mayoral Burke On A Wire, to be left in no doubt of that fact whatsoever.
Millions of tv sets to be hit by roll-out of 4G. http://www.telegraph.co.uk/technology/news/9875036/Millions-of-TV-sets-to-be-hit-by-4G-mobile-launch.html
Long periods of internet surfing cause withdrawal syptoms. http://www.dailymail.co.uk/news/article-2280074/Surfing-internet-long-periods-time-cause-withdrawal-symptoms-similar-people-comedown-ecstasy.html The internet - today's opium for the plebs and mega profits for Big Fat Controllers. That's why the Government's business support sector has been reduced to internet services only.
Entrepreneur/inventor icon of the 90s is - broke. http://www.telegraph.co.uk/science/science-news/9875026/Trevor-Baylis-Ive-wound-up-broke-despite-inventions.html A sobering tale. During his heyday, Trevor Baylis received even more media attention than today's Dragons' Den or Apprentice micro-personalities - and it's all been for nowt. Reminds me of the story Fletch was telling on the 53rd repeat of Porridge yesterday. Dynamic young bloke without tuppence to his name begs borrows and steals just enough towards a loan for a hand cart to launch himself on the road to 'entrepreneurial' success, collecting old newspapers house-to-house. Twenty years later, what has become of him? Nothing. He still hasn't got any money and he hasn't even paid off the hand cart yet.
The perfect desk for home office daydreamers - with British internet connectivity, waiting for web pages to load. http://www.dailymail.co.uk/news/article-2280043/Nick-DeMarco-The-perfect-desk-daydreamers-Office-table-fitted-soft-foam-surface-lets-staff-slump-forward-snooze-work.html
UK could be heading for plastic cash. http://www.telegraph.co.uk/finance/economics/9876253/Carney-may-move-the-UK-to-plastic-cash.html
17.02.2013: The dishwasher who made it to Tinseltown. http://www.independent.co.uk/arts-entertainment/films/news/the-dishwasher-who-made-it-to-tinseltown-elbulli-superchef-to-get-the-hollywood-treatment-8498162.html Nice motivational success story for wannabe 'entrepreneurs'.
For wannabe entrepreneurs looking for something to do on a cold, slow Sunday morning. 4552 business ideas by industrial sector. http://www.springwise.com/ideas/
New patent law will help British business. http://www.independent.co.uk/news/business/news/new-patent-law-will-help-uk-business-8498245.html
5 things your lender will keep secret from you. http://money.aol.co.uk/2013/02/17/5-things-your-lender-will-keep-secret/
Trek50, Action For Charity. http://www.actionforcharity.co.uk/eventdetailsnew2.php/urlsearch/Trek50
16.02.2013: CNET Community: is cloud storage and sharing secure? http://nls.cnet.com/pageservices/viewOnlineNewsletter.sc?list_id=e497&send_date=02/15/2013
SSE to knock £20 off bills of unhappy customers. http://money.aol.co.uk/2013/02/15/sse-to-pay-20-to-customers-unhappy-with-customer-service/
Buying a home has become cheaper than renting, claims building society. http://money.aol.co.uk/2013/02/16/buying-a-home-cheaper-than-renting/ Not a surprise, then?
Weather costs insurers £1.19 billion. http://money.aol.co.uk/2013/02/15/weather-costs-insurers-1-19bn/
Schools' foreign language learning the worst in Europe. http://www.independent.co.uk/news/education/education-news/englands-dire-record-on-language-learning-laid-bare-in-international-study-8497038.html It's difficult to find Brits who can even speak English these days, let alone any other language. Just look at a programme like Eggheads to hear supposedly educated people invariably introduce themselves with a 'Hi' instead of a 'Hello'; whereas a ubiquitous Parisian Metro poster for an English language school sums it all up for me. 'Learn to speak English. Wall Street English.'
Exports can lead Britain back to growth. http://www.telegraph.co.uk/finance/economics/9874144/Exports-can-lead-UK-back-to-growth-says-BoEs-Martin-Weale.html This is very true and that philosophy should be predominant in the thoughts of even the most humble home business or eBayer. Unfortunately, apart from a few rare examples such as ourselves, who out there, is practising what they preach? Politicians? The education system? Fake government advisers and gurus? The media and their assortment of daily repeats and pseudo-reality rubbish, Dragons' Den and The Apprentice included? So where do we start? With the false premise that in the world of commerce or the internet, everyone speaks English?
Farmers call for more migrants to help avert harvest crisis. http://www.express.co.uk/news/uk/378044/Farmers-We-must-have-more-migrants This call has sparked 'outrage'. apparently. Amongst one journalistic scrote and his editor. Of course, farmers who need more helping hands could always turn to the Government's tabloid-backed, official slave labour 'Poundland' scheme, instead. It would save the farmers a lot of money having to pay furreners at least something.
Then, there used to be a time when farmers could rely on large numbers of schoolchildren and students for valuable seasonal labour. Before textin' and Facebookin' came along.
World waking up to growing threat of sporting drug culture. http://www.guardian.co.uk/sport/2013/feb/15/drugs-growing-threat-sport-society It's not 'the world' which is waking up. It's the media - although it's more a case of having to deal with the inevitable once the Armstrong feeding frenzy opened up a far bigger can of worms than they expected. The question is, who will tackle the problems of drugs in sport where they are at their worst? Professional football and the Olympics. Because one thing I know. The agencies responsible for these areas have proven themselves to be totally unfit for purpose, over and over and over again. And the media has been their ally. As numerous articles criticising official agencies in the food contamination scandal have put it: 'If you don't look, you don't find'. Or, in the case of professional football especially, 'Let's not look.' Or, Federer surprised he did not have a blood test at Australian Open. http://www.guardian.co.uk/sport/2013/feb/15/roger-federer-biological-passports-drugs?intcmp=122
Mr Federer and the media might be pretending surprise. Professional observers would say instead, 'crooked, doping, lying, cheating business as usual.'
Could it be that all the thousands of self-employed minority sportspeople, women and disabled included, might have a future outside today's controlling mafia to look forward to after all?
Welsh seaside resort becomes a drone-testing zone. http://www.dailymail.co.uk/news/article-2279491/The-drone-zone-Seaside-towns-peace-shattered-testing-unmanned-aircraft-used-tackle-Taliban.html A location for home businesses and any investments, to avoid. 'Taliban-tackling', my arse.
Weekend Larf: Osborne pushes for crackdown on multinational tax avoidance. http://www.telegraph.co.uk/finance/g20-summit/9874634/George-Osborne-pushes-for-crackdown-on-tax-avoidance-by-multinational-companies.html I presume this is a Chancellor from the same Britain which has obstructed EU proposals on multinational tax avoidance for the past 12 years? Aided and abetted by the UK's highly vocal, tax-evading tabloid propaganda.
15.02.2013: Freebie Friday. http://money.aol.co.uk/2013/02/15/this-weeks-discounts-deals-and-freebies/
Home repossessions at lowest level since 2007. http://www.bbc.co.uk/news/business-21456509#
Meat-free to make large strides at Natural Food Show, 7th - 9th April. http://www.internationalsupermarketnews.com/news/10311
Court rules Google must act on libellous postings. http://www.telegraph.co.uk/technology/google/9870456/Google-must-act-on-libellous-postings-court-rules.html Further detail on blogger.com libel here: http://www.dailymail.co.uk/news/article-2278657/Blogger-com-libel-case-opens-door-Google-required-monitor-users-posts.html
Owner of ivy-covered home fined £1000. http://www.express.co.uk/news/property/377770/1-000-fine-for-owner-of-home-hidden-under-ivy
M&S volunteer army to clear Britain's beaches and canals. http://www.internationalsupermarketnews.com/news/10314 A free and very good way for local businesses, home businesses especially, to get themselves better known and to bond with their customers, both existing and potential from the local community. Much cheaper than sponsorship, which achieves the same results but obviously can cost a bit. Or a lot, even!
14.02.2013: Firms avoiding tax to be banned from government contracts. http://www.guardian.co.uk/business/2013/feb/14/tax-avoidance-firms-banned-contracts We and other associations have been calling for this for years together with major, serial late-payers to be treated in the same manner. Had this or earlier governments reacted to these requests more quickly, the economy would have been in a more robust state and thousands of small businesses would still have been trading.
All that remains to be seen is if these promises convert to actions.
Government ignored construction blacklist warnings. http://www.bbc.co.uk/news/business-21427333# There have been worker blacklists for as long as sports competitors have been doping. And of course governments have ignored warnings. They don't want to put themselves in the dock, do they? So is this going to be the latest 20-year-old, retrospective media scoop as per Hillsborough, Savile, Armstrong and speeding politicians? That's the problem with taking big tits off page three. Our cutting-edge journalists are left with nothing to do and feel obliged to come up with yet another un-original poop-scoop.
Protecting yourself against online scams. http://money.aol.co.uk/2013/02/13/protect-yourself-against-online-scams/
One-in-four people given bad investment advice. http://money.aol.co.uk/2013/02/14/one-in-four-gets-bad-cash-advice/
Mobile phone sales go into reverse. http://www.bbc.co.uk/news/technology-21441953# Perhaps the best indicator of recession yet?
FSA approves crowd-funding website. http://uk.reuters.com/article/2013/02/04/uk-britain-crowdfunding-idUKBRE9130H720130204 Crowdcube has become the first 'direct investment' crowd-funding website to be approved by the Financial Services Authority (FSA). Crowd-funding allows firms to raise finance from investors who are able to select which projects they want to support and how much they want to invest via an online platform. Successful firms receive the required investment if enough investors commit to their project. The sector is currently unregulated in the UK and Europe. Crowdcube co-founder Luke Lang said FSA approval gave the website credibility, as well as boosting investors' confidence in its processes and resources. (EnterpriseQuest)
Portas Pilot Towns (for High Street rejuvenation) wasted grants on £1600 Peppa Pig costumes. http://www.independent.co.uk/news/business/news/portas-pilot-towns-wasted-grants-on-items-like-a-1600-peppa-pig-costume-8494026.html Now, don't get me wrong. I'm a big fan of Peppa Pig. Or I'd be out on my neck with The Grand-Daughter Crowd. But it does confirm again that UK councils in general, who are primarily responsible for the demise of High Streets, simply aren't fit for purpose.
The High Street will survive. http://www.independent.co.uk/news/business/comment/mark-leftly-theres-no-need-to-read-last-rites-for-the-high-street--it-will-survive-8494168.html Yes, it will finally. Nice to see the media lending a hand to the good cause.
HMRC misses its tax fraud targets 'by a mile'. http://www.dailymail.co.uk/news/article-2278385/HMRC-accused-missing-target-mile-crackdown-tax-fraud-error.html Just what the government and its Big Corp mates ordered.
Police hunting thief who tricks businesses out of their Henry vacuum cleaners. http://www.dailymail.co.uk/news/article-2278185/What-bunch-suckers-Police-hunting-thief-duped-16-businesses-Henry-vacuum-cleaners.html Henry vacuum cleaners are and have been the legendary #1 choice of businesses for thirty years now. Simple enough for school-leavers. Tough. Good value for money. Never mind foreign muck like Dyson. Link here for a decent bit of British kit: http://www.numatic.co.uk/products4.aspx
Definition of 'home business'; businesses which may or may not be operated from home. Chicago, USA-style. http://www.cityofchicago.org/city/en/depts/bacp/supp_info/home_based_businesses.html We spotted the City of Chicago taking an interest in our website and thought their page on the subject of 'home business' might be of interest not only to our many visitors from the States but generally, as well. I was particularly fascinated by the exclusions.
Whereas this page dismisses once again, the bullshit so favoured by dumb British politicians, its fake gurus and their criminal media propaganda that the US is a regulation-free paradise, it does beat hands-down the UK's official take on home business activity of a short and simplistic .pdf with TWO listings on page one of Google - one in lower case; the other in UPPER CASE.
Community energy: a village's fight for a hydropower scheme. http://www.guardian.co.uk/uk/the-northerner/2013/feb/14/community-energy-hydroelectric-lancaster-cohousing No surprises here. In its most simple terms, even a basic water wheel or water turbine will achieve an efficiency of 80% - 90%; the building for the plant could also be used to house people; and the entire project would provide local work for at least the construction phase.
An inland wind turbine on the other hand, will operate at an efficiency level of 25% at best and provide no housing at all, nor local jobs, nor savings, as it requires massive subsidies and is not otherwise sustainable.
However, the horizon is now littered with wind turbines whereas the last remaining water mill sites and weirs are being demolished.
Today's Poll. Is this state of affairs due to - 1. Political corruption? 2. Political stupidity? 3. Political corruption and stupidity?
(Answers on a postcard, please, to our message board which is currently down for legal reasons to contain all the negative comments we have been receiving about doping and cheating in English football.)
13.02.2013: HMRC self-assessment tax crackdown on southerners. http://money.aol.co.uk/2013/02/12/hmrc-crackdown-on-tax-dodging-southerners/
Small firms 'do not understand their finances'. http://www.creditman.biz/uk/members/news-view.asp?
newsviewID=17441&id=1&mylocation=News&chksrc=NNow4251 Around half of accountants believe small and medium-sized firms are not in control of their financial affairs, a survey by ABN AMRO Commercial Finance has revealed. Over half of accountants said their smaller business clients do not spend enough time on financial management, often relying on short-term planning rather than looking ahead. Peter Ewen of ABN AMRO Commercial Finance said: "In this difficult economic climate, many small and medium-sized enterprises have replaced financial management with a 'batten down the hatches' mentality and are failing to focus on finance just when it matters the most." (EnterpriseQuest)
So the only difference between small businesses and the banks is that the former can't expect to receive billions in taxpayer subs to get them out of their mess.
How to raise money for your business with no-strings-attached. Flu Camp. http://money.aol.co.uk/2013/02/12/flu-camp-make-3-750-by-getting-the-flu/
Call to axe inheritance tax because it inhibits entreprenurial ambitions. http://www.telegraph.co.uk/finance/comment/9865475/Axe-inheritance-tax-it-causes-too-much-economic-damage.html Now there's a thought. Which of course, is why inheritance tax WON'T be axed - because it would reduce the numbers of entrepreneurial hopefuls forced to go to the Captains of Government, the thieving banks, for financial support.
Ban on British meat products. http://www.independent.co.uk/news/uk/home-news/ban-on-british-meat-product-ban-linked-to-horsemeat-scandal-8492194.html Just as we warned a couple of days ago. While the British authorities and the media blame everyone under the sun, the reality of the situation lies much closer to home. And once again, it's the wider business community which has to suffer just to allow politicians and their rags to bask in cowardice, evasion, lies and self-glorification.
And who is going to suffer the most? AGAIN. The small, home-business-sized farmers who are already so hard up, that many are having to turn to food banks to feed their families. http://www.thisiscornwall.co.uk/Hard-farmers-forced-turn-food-banks-help/story-18057916-detail/story.html#axzz2Kl9YKmUa Yes, folks. This is The Banana Republic of Britain. Not Africa.
Of course, one could also spare a passing thought for the farmers of Poland, Romania and even France who once again, have had their reputations soiled by British toilet-mouthed reporters and politicians. If it's any consolation one sees that at least another six members of Britain's criminal media have been arrested today, all staffers from the Government's favourite ex-Sunday wank-rag, the appropriately named 'News Of The Screws'. A tabloid which has been replaced by another title from the Merdoch stable trying to go upmarket by abandoning its weary, Australian-cloned tradition of a daily pair of large tits on Page Three. From now on, the rag will boast tits on every page writing its daily columns, instead. The British public is eagerly awaiting further arrests.
The British ex-pats who have moved to - Romania. http://www.independent.co.uk/news/world/europe/british-expats-in-romania-they-come-over-here-taking-our-jobs-8492393.html I've been saying it for ten years or more. Move east. It's where all the prospects are. It does take though, a pioneering attitude; graft; and more than carrot-IQ, dummyphone addiction.
Football accused of lagging behind in war on drugs. http://www.independent.co.uk/sport/football/news-and-comment/football-accused-of-lagging-behind-in-the-war-on-drugs-8492441.html As the world of sporting professionals has been saying for decades - if football were to apply the same doping controls as professional cycling, there would be no game called professional football. It's all about money. Unfortunately, the inequalities enshrined by the world of football then impact on other self-employed sports professionals and give everyone else a bad name and a much harder time.
Of course , if we had anti-doping agencies which spent more time on doing their jobs across the entire sporting spectrum instead of just issuing pompous sound bites and press releases, there would be a lot of sporting disciplines altogether which would grind to a halt. But that would be 'job done' and put the doping agencies themselves out of lucrative work.
12.02.2013: Credit unions give best savings deals. http://money.aol.co.uk/2013/02/12/savers-get-better-returns-with-credit-unions/
Official release: Start-Up Loans launches 1000th young entrepreneur. https://www.gov.uk/government/news/start-up-loans-launches-1000th-young-entrepreneur The word 'entrepreneur' is a bit rich, even by this government's propaganda standards. Let's say 'unemployed folk', instead. Interesting to see that 500 candidates have joined up in the first five weeks of the new year alone. One supposes that this is a novel way of dealing with excessive credit card spending over the Christmas period?
Rural business training scheme announced. http://www.defra.gov.uk/news/2013/02/04/rural-business-training-for-90000-entrepreneurs-launched/ A £20 million fund for business training to help around 90,000 people who are running or working in rural firms has been announced by Environment Secretary Owen Paterson. A range of training courses will be open to businesses in the agriculture, horticulture, forestry, tourism and traditional rural skills sectors, and topics covered will include management, market opportunities and IT. Defra's Rural Development Programme for England (RDPE) will subsidise 70% of the cost of the courses, with individuals and employers responsible for the remaining amount. (EnterpriseQuest)
Tens of thousands of police officers will now have to declare their second jobs. http://www.telegraph.co.uk/news/uknews/law-and-order/9863130/Tens-of-thousands-of-moonlighting-police-officers-to-declare-second-jobs.html Buggrit. That's going to muck up the government's employment statistics. Is the same going to apply to prison officers, as well? And other civil servants? I hope this isn't going to have too dramatic an impact on my favourite car boot site. Perhaps the government will just call them all 'entrepreneurs', instead?
Could you be your own 'dragon' for just a tenner? http://www.telegraph.co.uk/finance/personalfinance/investing/9862035/How-to-be-your-own-dragon-for-just-a-tenner.html About crowdfunding, for the benefit of our furren visitors. Nothing to do with the Chinese new year.
How to be your own boss. http://www.telegraph.co.uk/finance/personalfinance/9858734/Self-employment-How-to-be-your-own-boss.html Another micro-article for dummyphone users which is just about as much use as a pair of tits on a goldfish. It does however, demonstrate again why the country's small business community is in such a parlous state with a media which can't even come to grips with the basics. So the politicians read what's in the media and lo and behold, you have official policy. Or not.
Weekly training bulletin, School of Business, Essex University. http://www.essex.ac.uk/ebs/bmt/HTML/html_e-mail_wkly_bulletin_11_Feb.html
Britain targetted by 120,000 cyber-attacks a day. http://www.dailymail.co.uk/news/article-2277294/Britain-targeted-120-000-cyber-attacks-DAY-cost-country-thought-total-27billion.html#axzz2KZS6pPGg More expensive than letting in the entire populations of Romania and Bulgaria, then? Or. The millions of saddos desperate to grow their artificial numbers of fake friends could try to find something useful to do.
Your computer is watching you. http://www.dailymail.co.uk/sciencetech/article-2277265/Your-watching-How-sinister-cookies-track-online.html#axzz2KZS6pPGg
Energy companies receiving 15,000 complaints a day. http://www.bbc.co.uk/news/business-21410439#
Chicken and pork to be tested next, says head of UK's food watchdog. http://www.dailymail.co.uk/news/article-2277380/Horsemeat-scandal-Chicken-pork-tested-says-head-FSA.html#axzz2KgPJK4vW This being the watchdog who was asleep on duty over the horsemeat scandal. It's a bit like asking an American or British doping agency to monitor those sports which are bringing in the most money.
Anyway, if pork and chicken are about to be examined more closely then the British public had better brace itself for some pretty disgusting details. It'll make horse meat look like 3 star Michelin dining. Which it sometimes is, of course. The really surprising thing about this whole scandal is why is horse meat being used as a beef filler - when it usually costs more than the beef itself.
Still, there are lots of people trying to make helpful suggestions. 'Go vegetarian' is the most common one. Which is just fine. If you can get non-GM contaminated vegetables. And no, that doesn't mean just buying 'Bio'-labelled veg from some chav health food store. Buy halal meat from a local Middle-Eastern or Asian supplier. Fine if you live in bigger towns or cities. No chance if you live elsewhere. Buy a mincer and grind your own meat. Fine, if somewhat messy and a bit of a hassle. Hand mincers are cheap enough to buy but most homes these days don't even have a table top solid enough to fix the things to. Then the meat has to be trimmed and chilled plus of course, home hygiene standards are normally absolutely horrifying. So wash your hands. Then wash them again. Even then I'm not a fan of that practice often used by celebrity cooks on telly where you plunge your hands into food to squeeze and muck it around to achieve a mix. It's not particularly effective and even less hygienic. Industrial practice uses machines and requires the use of gloves at all times but in the kitchen, a wide-tined, large barbecue fork or similar, is a good tool to fold your food through to achieve a clean and thorough mix.
Consequently, I'd still go with a helpful, local butcher. You're not going to buy Neddy from a local butcher in Britain so select what you want from the counter display in the form of chops, steaks or joints which are easy to recognise for what they are. Then, ask the butcher to put what you've bought through his mincer to form the basis of your home-prepared 'processed' meals. He won't be able grind beef and pork at the same time through the same machine but with a bit of notice it can all be prepared for collection later. You've got to exercise a little bit of trust but if the butcher is a local member of the community and you're one of his regulars, it's not in his interests to sell you a bum steer. So to speak.
Once you've got your meat home, use crumbed bread, cooked rice or barley, onions, carrots, leeks, eggs, milk, allsorts (almost) and any combination thereof for filler and you'll end up with everything from meatballs to meatloaf which is full of goodness as well as surprising value for money. As a rule, I mix my beef which is a meat without much taste on its own, half-and-half with pork to produce a more succulent, moist texture; and also, because pork is cheaper. Then, batch cook or fry a couple of kilos per session and freeze either ready-made-up as a variety of complete meals, or as large 'meatballs' which can either be eaten later as they are, or crumbled over pizzas, into toasties, into shepherd's pies, any pies, in fact; there are loads of variations. But at the end of the day you will be producing healthy, 'uncontaminated' food of your choice at well under the 12p per horseburger which is roughly the supermarket costing per unit of muck for plebs.
Speaking of burgers made from meat this way, the above recipe/s would be anathema to burger afficionados but I'm concerned here about overall cost. Certainly if you can afford ground steak - from the butcher and certainly NOT pre-packed from a supermarket - then all you need to do is season, shape and fry. But I've always been puzzled by why people go to all the trouble of mincing the best beef when you can slap it straight into a frying pan as it comes without any additional work and cleaning afterwards.
One other thing. To put flavour into my meals I add a combination of meat and/or vegetable stock and milk. I make my own stock every couple of months from bones from my butcher and/or my own garden veg and then freeze it in small plastic containers to use when and as. The liquid will help bulk your food as well as add goodness, especially if you're also filling with bread. Consequently, if you don't make your own stocks and feel tempted to use shop-bought stock cubes or bouillon, you don't want to know what's inside them, do you?
Finally, unless you have got a lot of money to buy chicken, beef, pork and lamb (yes, even lamb is increasingly produced indoors these days) which has been humanely raised, they are considered industrial products which many people avoid out of preference. There are however, alternatives like rabbit, venison and guinea fowl which the Brits simply don't eat enough of and which for the time being, will have enjoyed a half-decent life before meeting their makers. Do avoid however, 'supermarket' rabbit which comes from the EU where it is battery-farmed just like chicken, turkey or duck; in the UK on the other hand, rabbit will almost certainly have come from land or farm stewardship. Look for a traditional 'game' butcher; if your town doesn't have one, they can often be found with a stall at a local market. I would also expect to find free-range pork, duck, turkey and goose from a game butcher.
Happy cooking. And economising.

11.02.2013: Business orders on the increase. http://money.aol.co.uk/2013/02/11/business-orders-on-the-increase/
Business confidence hits new low. http://www.bbc.co.uk/news/business-21387493#
Construction output revised up. http://www.bbc.co.uk/news/business-21383545#
China eclipses the USA as world's top trading nation. http://www.dailymail.co.uk/news/article-2276633/Tradeoff-trading-power-China-eclipses-U-S-worlds-importer-exporter-goods.html Not taken too long after all. Our stats have shown Chinese visitor numbers overtaking those of the UK since the past twelve months or so. Trouble now is, we have an entire political class with its noses up World #2 American arses and not a single one of them can even speak Mandarin to start jumping the sinking ship. Perhaps another Armstrong snow-job might help?
Scottish economy gaining momentum. http://www.bbc.co.uk/news/uk-scotland-scotland-business-21381090# I do keep saying that once Scotland has gained its independence, it will be a great place to move your home and business to. I can see a lot of money moving there from all over the world once it's 'job done'. And England County's political fags to the USA know it. Watch this space.
Almost 4 million Brits have never had a job. http://www.express.co.uk/news/uk/376916/Four-million-adults-have-never-had-job So if we add to this figure the couple of million 'dirty, idle East Europeans' who come over to Britain just to live off the benefits system, the UK's jobless totals are at least double the official figures. According to the tabloids. That's right, isn't it?
Britain's smallest house - converted from a garage. http://www.express.co.uk/news/property/376868/Britain-s-smallest-house-converted-from-a-garage This brings back so many not-too-fond memories of running a number of 'home businesses' from a garage in the past. Trying to keep warm during the winter months behind a large, up-and-over garage door; no ceiling or roof insulation; no double glazing; no radiator; no floor just a concrete slab. A single socket to power all the kit plus an electric fire. Then, in the summer months it's the total opposite and you're sweating cobs. Wonderful. Naturally, you can always adapt a garage or garden shed - but unless you can do a lot, if not all, the work yourself, the resulting cost can often exceed any advantages. It's often better to start looking for another, more suitable property instead, with a few extra 'nice-to-haves' thrown in.
Oh, the joys of running a business from home. That's why I keep saying that if you can get your 'home business' start-up to operate out of bespoke business premises, it can very often save you a lot of hassle and money. First port of call - ask your local council.
Rise of the 'grey lodger'. http://money.aol.co.uk/2013/02/11/rise-of-the-grey-lodger-would-you-do-it/ As we suggest in our guidelines to running a business from home - http://www.homebusiness.org.uk/features.htm - taking on a lodger is often a far better financial bet than starting a home business.
'Buy British' to avoid horsemeat, urges Conservative MP. http://www.express.co.uk/news/uk/376915/Buy-British-to-avoid-horsemeat-says-MP Unfortunately, another British politician who gets his facts from tabloid propaganda and who is therefore, not terribly well connected to reality. As yesterday's headlines in The Independent - and The Independent only - pointed out, it's now BRITISH meat products which are at the centre of the worst scare - meat contaminated with bute.
It's also more than a shame that it takes a highly mediatised scare to prompt politicians to recommend their dumb voters to 'Buy British'. That should be happening by default, encouraged by the politicians on a daily basis. Unfortunately, there's not a lot of bungs in doing that. It's much more lucrative for contemporary British governments to look after American commercial interests, instead.
Anyway, as this tabloid article fails to do so, here is just one link to a good starting point for buying 'safe' food - which isn't down to country of origin bullshit but the producers themselves. http://www.localfoods.org.uk/ As most of the world knows - and above all, East Europeans - if you want good, honest food, you don't buy it from a supermarket. That's why they quickly set up their own home-run shops. The only problem then is that you have to know how to cook. And unfortunately, domestic science isn't even on the education horizon in the UK any more. It's been replaced by textin; gobbin; 'Oh, my Goddin'; and Facebookin'.
The supermarkets strike back. Advertorial: '. . . why buying local is the answer in an ideal world only.' http://www.independent.co.uk/voices/comment/findus-horsemeat-and-why-buying-local-is-the-answer-in-an-ideal-world-only-8489416.html A to-be-expected article which suggests that people buy their shite from supermarkets on price. This is one of the biggest myths in retailing and has been disproved countless times. Learn how to cook, is the answer. Ask your grandparents or your Polish neighbours. They'll know.
Can you sue supermarkets for selling you horsemeat? http://money.aol.co.uk/2013/02/11/can-you-sue-supermarkets-for-selling-you-horse-meat/ The answer, is 'yes' apparently. So it's looking good if anyone wants to pursue the media for selling lies posing as 'news'. Which is what we were suggesting yesterday.
The end of the email password? http://www.dailymail.co.uk/news/article-2276657/Google-plans-eliminate-email-password-new-USB-device-phones-jewellery.html See below.
Computer virus scam. http://money.aol.co.uk/2013/02/11/this-computer-virus-scam-will-cost-you-big/
Weapons maker creates social media spyware. http://www.guardian.co.uk/world/2013/feb/10/software-tracks-social-media-defence So what were we saying on on 07/02? (below) As our members have frequently remarked, if you want to know what's going to be in the news in a few days' time, watch this space!
Bookies profiting from the vulnerable. http://www.guardian.co.uk/uk/2013/feb/11/betting-terminals-huge-profits Not unlike payday loans, then? Which have been getting far more negative publicity by comparison. Nothing to do with the banks, that, I'm sure.
Mobile phone users checking their dummies up to 150 times a day. http://www.dailymail.co.uk/news/article-2276752/Mobile-users-leave-phone-minutes-check-150-times-day.html A clear sign of social and personal inadequacy stemming from the fashion of oversized codpieces which were so popular hundreds of years ago. When you've got no business to be getting on with and/or no-one who loves you, checking a dummyphone hundreds of times a day in full public view at least gives everyone the impression you have some value.
Still. Musn't begrudge the telecomms companies their multi-billion tax evading profits. At least they put back some of the money in the form of sponsoring the nation's leading sporting culture of lying, doping, cheating, gambling addiction, corruption and bribery plus associated crimes and misdemeanours. In what's known in the sponsorship world as a 'marriage of ideologies'.
Co-op Insurance launches smartphone app to rate safety of younger drivers. http://www.internationalsupermarketnews.com/news/10225
10 Valentine's Day savers. http://www.telegraph.co.uk/finance/personalfinance/consumertips/best-online-deals/9858864/Valentines-Day-on-a-budget-10-discount-offers.html
10.02.2013: Now, it's BRITISH horsemeat being sent to EU for consumption which IS contaminated. http://www.independent.co.uk/life-style/food-and-drink/news/exclusive-fsa-accused-over-tainted-horsemeat-sent-to-europe-8488550.html That's always the problem with crisis management by cowardice, lies and deception. Having blamed the Poles, the French, the Romanians, the mafia and even E.T. the story comes full circle, back home to roost.
So. Will this be the start of another ten-year world-wide ban on British meat products thanks to the country's commercial greed and stupidity, tabloid wank-rags, a fagging, political readership and their international, errr, 'appreciation society'?
In the meantime, following the same criteria, the mega-scam of professional cheating known as football has died an overnight death by media suppression after yesterday's doping confession by an English footballer. http://www.telegraph.co.uk/sport/football/teams/england/9858898/Former-Leeds-and-England-defender-Danny-Mills-says-players-would-do-almost-anything-to-get-an-edge.html No further coverage, no multiple national tv headlines, no editorial comment, no hate-filled message boards, no forums filled with thousands of anonymous insults, and no double Oprah Winfrey Show - although internationally, these stories and their cover-ups don't escape anyone's attention.
Consequently, using a recently issued Royal Mail football commemorative stamp - http://www.telegraph.co.uk/sport/football/teams/england/9855062/Royal-Mail-issue-stamps-of-team-of-British-football-greats-to-mark-the-Football-Associations-150th-anniversary.html - or, English football's best-known dopers - on a quotation to a foreign client may not achieve the hoped-for results.
On the other hand, there's FAR too much money involved with the world's #1 sport of cheating and its future is looking rosy -
Online betting industry keeping MPs onside. http://www.independent.co.uk/news/uk/politics/revealed-how-the-betting-industry-keeps-mps-onside-8488393.html
Betting mafia rigging top matches. http://www.express.co.uk/news/world/375189/Mafia-rigging-top-matches Is this the world-wide mafia referred to as 'FIFA'?
It amazes me that despite all the negative publicity which gambling and betting has been receiving, our visitor statistics are still showing a huge amount of interest, especially in online gaming. From no-hopers and Bob-Hopers.
£200 million credit card fraud gang charged. http://www.independent.co.uk/news/world/americas/200m-credit-card-fraud-gang-of-18-are-charged-8488403.html
'Mary Queen of Shops failed to save our stalls'. http://www.express.co.uk/news/uk/376657/Mary-Queen-of-shops-failed-to-save-our-stalls The only reason this particular micro-personality ever became a 'Queen of Shops' is because the media chose to call her that. Like their glorification of cheating, doped-up football players. Or war criminals. Its own crooked hacks. Or Jimmy Savile - once upon a time.
I would have thought it's about time a well-heeled group of stakeholders came together for a class action against the media for commercial damages resulting from its daily misrepresentation of the truth. Unfortunately, stallholders won't have the wherewithal. They're mere home businesses.
Hopefully, that would save the EU the millions of euros it has to find each year correcting UK press misinformation (lies) (http://ec.europa.eu/unitedkingdom/blog/index_en.htm - for example) and the economic and social fall-out which results from public ignorance. Money which could be used instead, on helping grow small businesses. Creating jobs. Then again, I stopped believing in Father Christmas after I discovered he smelt of the same pipe tobacco my father used.
Streams will kill off websites. http://www.guardian.co.uk/technology/2013/feb/10/stream-consciousness-computer-desktop
09.02.2013: 'Let's all live at the office'. http://www.express.co.uk/news/property/374859/Let-s-all-live-at-the-office
Official release: Information Economy Strategy; call for views and evidence. https://www.gov.uk/government/consultations/information-economy-strategy-call-for-views-and-evidence
Crackdown on rogue PPI claim firms. http://money.aol.co.uk/2013/02/09/crackdown-on-rogue-ppi-claim-firms/ Instigated by the Orwellian-sounding 'Ministry of Justice' which our members will recognise better for its courtroom translator and interpreter fiasco. Or 'scam', as some would say. So when is our beloved 'Ministry of Justice' going to 'crack down' on the root cause of the PPI scam? The banks?
CNET Community: why do all Windows systems slow down with time? http://nls.cnet.com/pageservices/viewOnlineNewsletter.sc?list_id=e497&send_date=02/08/2013 So you have to keep buying newer ones?
Pensions 'liberation' scam tops £400 million. http://www.bbc.co.uk/news/business-21387070#
How to pay 2011 energy prices. http://money.aol.co.uk/2013/02/08/how-to-pay-2011-energy-prices/
Wenger calls for blood tests for footballers. http://www.guardian.co.uk/football/2013/feb/08/arsenal-arsene-wenger-corruption Sporting professionals (and I don't mean specious 'anti-doping' agencies) have been calling for blood tests and biological passports for ALL sports - and not just professional cycling which is the only sport currently using all the latest testing procedures - for many years now. Consequently, it's hardly surprising it takes the threat of an imminent scandal before the UK's #1 mafia-controlled sport of professional cheating, lying and money laundering, offers comments like these. And of course, being French, Mr Wenger would know all too well just how many of his own country's sporting disciplines have attracted a very fleeting 'doping' mention the past couple of years. Apart from cycling of course, there is rugby; swimming; tennis; athletics and even petanque! Plus of course, the established French track record for match fixing.
(Latest: England player admites to pill-taking and injections. http://www.telegraph.co.uk/sport/football/teams/england/9858898/Former-Leeds-and-England-defender-Danny-Mills-says-players-would-do-almost-anything-to-get-an-edge.html That's it; out it all starts to come as the first England footballer with a pair of his own balls, steps forward. Time now to smell the stench as all the hypocrites, accomplices, governing bodies and the media, start to shit themselves as the biggest, organised game of cheating in the history of sport begins to open up.)
Still, now that Britain's tabloid propaganda is hailing David Cameron as the new architect of the EU for having negotiated a relatively modest reduction in its overall budget, (which of course, had nothing to do with Germany wanting the same thing), the Government will now have the funding to continue compensating the UK's Top Three Scams for their continued failure to contribute to the country's economy. Notably: 1. The Banks plus assorted spin-off scams ranging from insurance and pensions to PFI. 2. The Media. 3. Professional football.
Get this bunch of crooks to pay their way and the economy would benefit monthly from an amount not too far removed from the overall, total results of the PM's negotiations yesterday. There could then hopefully, be less HMRC persecution of the self-employed, family and home businesses who could be getting on with some productive work instead of worrying and dealing with the ongoing threat of prosecution all the time.
Weekend Larf: horsemeat scandal summit. http://www.bbc.co.uk/news/uk-21391891 Those present. Everyone who knew or should have known what was happening but either turned a blind eye (for profit) or was too incompetent to be doing their job in the first place. Under these circumstances, sacking every official in sight should save the country a lot of money in superfluous salaries and reduced red tape without otherwise changing the food sold in supermarkets one little bit. Although for the avoidance of any doubt - large customers of any food processing plant know precisely what they are getting, irrespective of the country of origin.
As we have pointed out on numerous occasions, 'doped' or 'contaminated' food products have been on sale for donkey's years. Or, for at least as long as major retailers have been making fat contributions to all political parties, receiving knighthoods and dictating government policies. Which is why the much more worrying trend of GM in the food chain - known to produce human deformities - is receiving no attention whatsoever at the moment. And with the help of the press and the government, long will it remain so.
In the meantime and as we keep saying: support your local producers, farm shops and butchers. You get more bang(ers) for your bucks.
Country dwellers spend more on drink at home than city dwellers. http://www.dailymail.co.uk/news/article-2275977/The-great-booze-divide-Britain-Country-folk-outspend-city-dwellers-drink-home.html That'll be down to all the extra time on their hands with '3G', 118K actual, 'broadband' connections. Enuff to drive anyone to drink.
08.02.2013: Freebie Friday. http://money.aol.co.uk/2013/02/08/this-weeks-discounts-deals-and-freebies/
1-in-5 large Post Offices to be closed down. http://www.telegraph.co.uk/news/9855633/One-in-five-major-Post-Offices-to-be-run-from-counters-in-high-street-shops.html Or, Post Office counter services to go from bad to worse - which means even more productive business-time spent waiting to be served.
Five things you can't live without when working freelance. http://www.express.co.uk/finance/city/376219/Five-Things-You-Can-t-Live-Without-When-Working-Freelance Is that all? Dream on. (Mind you, it does appear to have been written for dummyphone users.) A more realistic list can be found here: http://www.homebusiness.org.uk/features.htm
First UK bank to offer Chinese renminbi service. http://www.internationalsupermarketnews.com/news/10190
100,000 firms mis-sold rate swaps. http://money.aol.co.uk/2013/02/08/100-000-firms-mis-sold-rate-swaps/ And STILL the lying, cheating, thieving banks are walking around scot-free without so much as a single crook before a court yet, let alone banged up in jail. Of course, our beloved leader keeps talking about it just as he keeps talking about tax-evading big corporates paying their way. But when it comes to actually DOING something - not a peep. Gay marriage is much more important. If not a convenient diversion, to boot.
More than half UK firms have downloaded illegal software. http://enforbusiness.com/news/more-half-uk-firms-have-downloaded-illegal-software-survey-says-20139510
Best London events, February 2013. http://www.telegraph.co.uk/travel/destinations/europe/uk/london/9854200/London-February-2013-Events-festivals-and-best-things-to-do.html Take your own pack-up to keep down London expenditure and to avoid eating 'contaminated', commercially prepared meals. Normally, I'd suggest a good chippie or transport cafe but there aren't any of those in London, so best of luck.
UK home ownership at lowest level since 1987. http://www.telegraph.co.uk/finance/personalfinance/borrowing/mortgages/9856095/Home-ownership-falls-to-lowest-level-since-1987.html Well, we all know it's much more important to own a dummyphone, instead. Or, still more 'home businesses' and self-employed without their own homes to operate from. Or, yet another Margaret Thatcher ideal turns to dust. No wonder her home town of Grantham doesn't want to see a statue erected to the woman.
07.02.2013: Fake job conmen banned from running an employment agency for seven years. https://www.gov.uk/government/news/time-called-on-fraudsters-who-masterminded-fake-job-con I presume the Government's own 'con' of 'There's A Business In Everyone' is still under investigation?
'High Street must adapt to prosper' claims 'growth' Minister. http://money-news.money.aol.co.uk/article/2013/02/07/high_street_must_adapt_to_prosper This latest initiative for 'growth' marks the launch of - wait for it - a forum. Now there's one hell of an 'adaptation'.
BT Launches phone to block nuisance calls. http://www.telegraph.co.uk/finance/newsbysector/mediatechnologyandtelecoms/9853379/BT-launches-phone-to-block-nuisance-calls.html
Ready meals removed from supermarket shelves over horsemeat contamination fears. http://www.telegraph.co.uk/foodanddrink/foodanddrinknews/9853590/Ready-meals-removed-from-supermarket-shelves-over-horse-meat-contamination-fears.html France has been identified as the supplying country this time, not Poland. Which sounds much more logical than it coming all the way from a far-off East European country which doesn't eat horse meat and would have to import it in order to process and export it again when both the French - and the Irish - raise horses for meat on their very own doorsteps. (Although I would readily admit that consumption and production are not the same thing.)
Still, 'contamination' is far too strong a word - IF the meat has originated from horses which have been raised for slaughter. There's far more risk of 'contamination' from a modern-day chav mum textin' crap while heating crap for a crap meal, glancing down at some tabloid crap and watching crap on the telly, all at the same time.
Let's look on the bright side and hope this all brings some extra business into local producers and suppliers of good quality produce helping jobs at the same time, rather than lining the pockets of bloated, 'screw-the-pleb' supermarket chains.
Saga shuts down its social network for the 'over-50s'. http://blogs.telegraph.co.uk/finance/ianmcowie/100022685/racist-jibes-prompt-saga-to-scrap-its-social-network-facebook-for-the-over-50s/ Too many racist comments, apparently. Nobody ever worked on a building site, then? Still. So much for a future dominated by 'silver surfers'. Or 'home businesses'.
Australian investigation reveals drug abuse in all sports. http://www.guardian.co.uk/sport/2013/feb/07/australian-doping-sport-drugs Good for the Aussies, as well as Interpol, in finally and COMPREHENSIVELY taking on mafia-controlled corruption and cheating in sport. Until this whole festering issue gets sorted, professional, self-employed athletes will all continue to be adversely affected by the cover-ups of various governing associations, official doping agencies, all the way through to the IOC itself. Even the most casual glance at American and England County media will confirm the increasingly desperate struggle to keep a lid on their self-generated can of worms with barely a whisper of a problem, especially at the BBC. (British Bropaganda Corporation.) Despite two superfit youngsters, a swimmer and a footballer, dying of 'cardiac arrests' in the past two days alone.
In the meantime, sponsors seeking to put their money behind social and performance values are leaving in droves. So the sooner independent and professional investigations start to bear fruit - instead of the very occasional, orchestrated, Armstrong-style witch-hunts and PR soundbites of snake-oil merchants and bean counters - the sooner we can get the honest elements of the sporting economy rolling again. Not so much money for the mafia and the media, admittedly, but why not try to get it go around a little more fairly for a change? (In fact, the timing of the Armstrong 'revelations' which were over ten years a-coming yet common knowledge for a hundred years, are suddenly looking less and less of a coincidence as the results of other, impartial doping investigations now start to become public. Doncha think? Investigations which the doping agencies would have suddenly become aware of in the past few months.)
Back to the Aussies again and all they have to do now is bang up the radio station producer who authorised the transmission of the 'killer prank' which put away a priceless British nurse - and all will be forgiven.
Benefit vulnerability for non-internet users. http://money.aol.co.uk/2013/02/07/benefits-fears-for-non-net-users/ You can add to this the increasing vulnerability of the self-employed and small businesses if they're non-net users. From tendering for local authority to government contracts, to dealing with tax affairs.
I'm no conspiracist but it's all part of the overall attack on middle-class family values and independently-minded individuals. From the States to France with England County in between. We will all be required to marry partners of the same sex to help contain population growth; owning a gun will attract the death penalty and our money must be spent on human-burgers and Frankenveg which we must eat while watching endless repeats of flims about the Second World War. 5G dummyphone technology will ensure compliance. Merdoch International, the Twatterati, Arsebookers and Blackwater will be awarded the first Thought Police contracts.
06.02.2013: Number of people setting up own business jumps by 367,000 since start of recession. http://www.independent.co.uk/news/uk/home-news/number-of-people-setting-up-own-businesses-jumps-by-367000-since-start-of-recession-8483554.html Desperation, perhaps? Although we shouldn't be too cruel. It could just be these figures are wrong. Again. Because if one considers, 'The most popular occupations for self-employed workers were . . . construction worker, carpenters, joiners and farmers', these are precisely the sectors which have suffered most during the recession and are currently in full-blown decline. Whereas what work is left in the construction sector is usually cornered by East Europeans who, according to the tabloids, are all on benefits. Odd. Or maybe not. Given the Government's track record for statistics. And media reporting.
Banks could be forced to name and shame branches which fail to lend to small businesses. http://www.independent.co.uk/news/uk/politics/banks-could-be-forced-to-name-and-shame-branch-managers-who-refuse-to-lend-to-small-businesses-8482501.html
Banks' PPI cash will run out by December, warns Which? http://www.telegraph.co.uk/finance/personalfinance/9850222/Bank-PPI-compensation-money-will-run-out-by-December.html No probs. Do what the banks would do. Send in the bailiffs. Sell the rooves over their heads. Give them cardboard boxes and begging bowls.
Official mentoring supply to be increased, despite negligible demand. http://www.cobwebinfo.com/mentoring-supply-to-be-increased-despite-negligible-demand/ The Department for Business (BIS) has announced it intends to continue its policy of supplying and encouraging use of mentors as a key component of its business support strategy, despite evidence showing a lack of demand. The latest announcement from BIS includes the launch of a new series of 'Meet a Mentor' events, the first of which is to be held, rather surprisingly, at BIS headquarters in London.
The Government has already spent £1.9 million on the Get Mentoring initiative, which has provided a half day of training for 15,000 volunteer mentors who are 'accessible' via the Mentorsme website, to add to a further 12,000 mentors available via banks and over 100 other mentoring organisations.
However, BIS admits that, to date, demand for mentoring lags a long way behind supply and the department's own research indicates that awareness of Mentorsme among businesses is extremely low. The research also found that only 17% of visitors to the website did so in order to find a mentor, while 67% visited to find out about becoming a mentor. (EnterpriseQuest)
It's a typical Big Lie scenario; you start with a little porkie - which, to be sustained, needs more and more porkies. But to avoid embarrassment and increasingly serious financial repercussions, no-one wants to come clean. Eventually, any truth of the matter becomes one big lie and nothing but a lie. Like professional football.
Ministry of Justice evades explanation and resolution of its courtroom interpreter shambles. http://www.independent.co.uk/news/uk/politics/moj-defies-mps-on-interpreters-8482397.html Yes, this looks as if those responsible belong to the same Inner Scrotum of incompetent civil servants as Theresa May's Home Office team - which is also responsible for impeding commonsense and efficient business principles. And as above, yet another Big Lie scenario - although the Justice department's admiration for burglars has also been noted.
Perhaps the BIS should commission another 'home business' .pdf guide which lists all the official exclusions to traditional home business activity? Save people a lot of valuable time with yet another official bum steer.
New online shopping website offering discount alerts. http://money.aol.co.uk/2013/02/05/new-online-shopping-website-that-offers-discount-alerts/
Why good economic news is bad for Britain. http://www.guardian.co.uk/business/economics-blog/2013/feb/05/good-economics-news-bad-uk-services
Why 'sorry' is the hardest word to say. http://www.dailymail.co.uk/sciencetech/article-2273989/Why-sorry-hardest-word-Refusing-apologise-boosts-self-esteem-study-claims.html Convenient explanation for the internet culture of cowardice which now pervades western society. Whereas apologising may be seen as a weakness in those countries educated in social immaturity - France, for example - it doesn't fool anyone in the business world and the ability to say 'sorry' promptly is at the very least, the sign of a professional. Obviously, this excludes the media, politicians, the Twatterati and assorted bogus internet experts and gurus.
Farewell, Rebecca Adlington: too old to compete at 23. http://www.guardian.co.uk/sport/2013/feb/05/rebecca-adlington-retires-olympic-swimming It appears we have another nationality problem. Had Rebecca been a Yank, the US doping agencies would have ensured she could have gone on to win multiple gold medals and break world records, well into the next Olympics. Just like Armstrong's real problem, which was not being French. Otherwise, he would still be a national super-hero, his Tour de France victories would have stood for ever and he would have been commentating on French tv for as long as he wished.
Rebecca's other problem is that she's a woman and swimming is a minority sport. Just like the Paralympians, these are not subjects within the media's financial, comfort or knowledge zones. You've done your bit, love, for a few column inches by crooked media scrotes. Now, they have got the country's discredited national sport to cover up for, instead.
05.02.2013: Direct sellers owing tax urged to come forward. http://hmrc.presscentre.com/Press-Releases/Direct-sellers-one-month-to-settle-tax-bills-686b7.aspx Direct sellers who have not paid all the tax they owe have one month to come forward, under a new HMRC awareness campaign. Direct sellers - also known as agents, representatives, distributors and consultants - are typically self employed and sell directly to customers in their home, door to door and at parties, and take commission on sales. Direct sellers have until 28 February to declare their full income to HMRC, along with any tax owed, and make arrangements to pay. Marian Wilson, Head of HMRC Campaigns, said: "Anyone involved in direct selling who has not told HMRC about all of their income might not be paying the right amount of tax. The Direct Selling Campaign is a chance to bring their tax affairs up to date, on the best terms." (EnterpriseQuest)
Construction and IT firms at particular risk of failure. http://www.zurich.co.uk/home/mediacentre/generalinsurancenews/
16pc+of+SMEs+at+high+risk+of+going+out+of+business+in+2013.htm Small and medium-sized firms in the IT and construction sectors considered themselves to be 'particularly vulnerable' to the risk of insolvency in the fourth quarter of 2012, according to research by Zurich. Around a quarter of businesses in the IT and telecoms sector believed they were at risk of going out of business in the next year, up from 11% in Q3, while 37% of construction firms said they were at risk, compared with a third in Q3. Richard Coleman of Zurich said: "There's no doubt that it's still tough out there for UK SMEs [small and medium-sized enterprises] and these figures seem to indicate rising levels of concern." (EnterpriseQuest)
UK retail sales rise in January. http://www.bbc.co.uk/news/business-21331933#
Finally, British business flickers back to life. http://www.express.co.uk/posts/view/375626/Finally-UK-business-flickers-back-to-life Already? Overnight recovery, is it?
BelowStandard & PissPoors to be sued by US government for its ratings. http://www.bbc.co.uk/news/21331018# I would have sworn it was going to be the French who took action first but if the US government is going to take the lead, that'll save other countries a few bob in these hard-pressed times. After that, perhaps we'll see governments going after all the media's economic 'experts' as well?
Then, we can go after some really serious money by tackling the totally discredited world of professional football; arrange 'impartial' and 'independent' witch hunts galore; obtain thousands of statements and confessions by coercion; get a few thousand hypocrites to make expert pronouncements; strip clubs of their titles; arrange thousands of anonymous comments on message hate boards and forums defining 'cheat' and 'liar'; annul billions of betting slips and match tickets; provide reimbursement for same; demand billions and billions in refunds for commercial damages and sponsorship deals obtained by deception; do TWO spots on the Oprah Winfrey show.
In fact, with the current Puerto trial in Spain revealing the name of the first football club - Real Socieded - to be implicated in wholesale doping as well; tax evasion in general by British football clubs; and the UK media's bullshit about Beckham's salary going to charity now being reported for what it is - yet another tax evasion ploy - as we said 3 days ago - http://uk.eurosport.yahoo.com/blogs/world-of-sport/beckham-charitable-gesture-blasted-tax-avoidance-scheme-110925633.html; and, it looks as if a jolly good time is about to be had by all. Now that's what I'm talking about.
(Although my media sources tell me they've got to concentrate on a couple of national priorities, first. Retired micro-celebrity jumps into a swimming pool. Gay marriage. And the story of that very rare human phenomenon, a politician who lied. About a bit of speeding. Ten years ago. Still. That should be enough to distract and continue milking the plebs at the same time as the subject is closed to comment. 'Legal reasons', apparently. Aiding and abetting.)
'I refuse to use a mobile phone and I'm all the happier for it.' http://www.dailymail.co.uk/sciencetech/article-2273526/I-refuse-use-mobile-phone-Im-happier-it.html Good grief! Even I have got a mobile phone, even if I can't use it where I live because there's no signal. Give this person a knighthood!
Eco-home energy bills twice the national average. http://www.dailymail.co.uk/news/article-2273321/Eco-homes-DOUBLED-energy-bills-Resident-rocked-1-600-charge-just-months.html#axzz2K0PDgY22 Of course, we could just 'switch off', instead. Although there's no money in it. For the spivs and the media.
How to claim compensation for delayed and cancelled flights. http://money.aol.co.uk/2013/02/04/how-to-claim-compensation-for-delayed-and-cancelled-flights/
04.02.2013: New energy switching website launched. http://money-news.money.aol.co.uk/article/2013/02/04/energy_switching_website_launched
5 reasons to leave Britain. http://www.guardian.co.uk/commentisfree/2013/feb/03/great-reasons-to-leave-britain Just as long as you can afford to do so and don't try what most Brits do. Cross their fingers and hope for the best. But ultimately, the only thing that's going to stop British talent leaving its isles is if Scotland gains independence. Then we can all move up there. And certainly not France, which is in mourning after being defeated at rugby by the Italians yesterday. It just goes to show how badly even some of the best players in the world can be affected when they have to hand over 75% of their wages towards the cost of bombing innocent and defenceless civilians in some far-off, starving African country.
Attributes of the perfect home. http://www.dailymail.co.uk/news/article-2272844/Home-sweet-home-The-perfect-property-miles-supermarket-miles-beach-walking-distance-pub.html This discussion has come up many times in the past for people looking for the perfect home for a business. My own criteria can be found here: http://www.homebusiness.org.uk/features.htm
Other current considerations: Britain's 'wrong' kind of rain http://www.dailymail.co.uk/news/article-2272712/Britain-prepare-floods-caused-wrong-type-rain-says-Environment-Agency-chief.html; and £2000 extra cost of British transport and energy prices. http://www.dailymail.co.uk/news/article-2272747/The-2-000-cost-British-Families-face-huge-cost-living-premium-compared-countries-thanks-energy-transport-costs.html
How to make money online. http://www.express.co.uk/posts/view/368646/How-to-make-money-online From 'The Personal Finance Team Of The Year' apparently. Looks very familiar, too. Absolute rubbish re-visited.
Europol: 380 fixed football matches identified. http://www.guardian.co.uk/football/2013/feb/04/europol-investigation-football-matchfixing As we have been saying . . . But this is only the teeny-weeny tip. Expect the lying, cheating, bullying, criminal media to suppress this story as quickly as possible. It's too close for comfort to affecting their livelihoods.
3 day, Manchester 'training the trainer' courses. http://www.mlptraining.co.uk/course/19/3_Day_Training_the_Trainer?utm_source=Merrehill&utm_medium=email&utm_campaign=7704ttt
03.02.2013: Former Tesco boss describes small shop closures as 'progress'. http://www.bbc.co.uk/news/uk-21310808# Yup. So's unemployment; falling income levels; rising debt; violence in the home and in the streets; one could go on. But I've got to get ready our Sunday Tesco horseburger lunch.
Forthcoming British franchise and business exhibitions. https://www.franchiseinfo.co.uk/exhibition/
A magazine for 'entrepreneurs'. http://enforbusiness.com/ Looks a bit 'politically correct' to me. Lots of content, though.
'PageTiger makes it easy to convert your catalogues, manuals and brochures into interactive versions for computers, iPad and Android devices.' http://www.pagetiger.com/
02.02.2013: Personal insolvencies fall to four-year low. http://www.bbc.co.uk/news/business-21281565# Nothing to get excited about. Debt relief orders were up to over 31,000. Whereas the experts are saying that people can simply no longer afford the £700 needed to file for bankruptcy. Very French, that. You ain't got no money so you've got to find a small pile to make it official. Just another government scam, in other words. Whereas on the business front of course, that very modern phenomenon of 'zombie companies' continues to grow in popularity.
Pound sterling in big fall against the euro. http://www.bbc.co.uk/news/business-21302776# Ooops. How did my Tesco checkout lady, who slums by writing economics columns for the tabloids, not see that coming? Again. And I suppose that also means the euro won't be collapsing in the next 24 hours, as predicted by all the experts since a couple of years ago?
Twitter security breach; 250,000 accounts hacked. http://www.guardian.co.uk/technology/2013/feb/02/twitter-hacked-accounts-reset-security
Holiday home owners face inheritance tax. http://www.telegraph.co.uk/finance/personalfinance/9841483/Tax-blow-for-holiday-home-owners.html That's in the UK, not France. The latter being poised to enjoy a bit of a windfall now that David Beckham has agreed to donate all his earnings from a Paris football club to charity. So that will be 75% to the French government; the rest to charity. Or, how to use a has-been, mediocre athlete from a game of professional thuggery and cheating to finance a huge marketing and publicity stunt. For peanuts. To sell 5 euro shirts to dumb Parisites for 100 euros. All that then remains is for the French rumour-mill to confirm that he has doped and he will be assured of a job for life as a commentator for the country's sporting media. AND. If he's VERY lucky, an appearance on 'I'm A Monkey, Get Me Out Of Here'.
Warning to amateur athletes taking doping products. http://www.guardian.co.uk/sport/2013/feb/01/amateur-athletes-dangerous-fitness-supplements It was back in 1995 when I took a closer look at Herbalife as part of the very first issue of The B.O.A.R.D (Business Opportunities Advertisers Report & Directory) that I first became aware of just how prolific health supplement sales are in the world of home businesses and business opportunities.
Whereas in those days personal health or well-being, and not physical or athletic performance were the key selling points, there has been a worrying additional facet in recent years. As media sporting coverage has become increasingly pronounced, so have the financial stakes. Professional footballers, for example, have gone from 'for glory, for country and a bit of pocket-money' to £ half a million a month for a bit of missing the goal, diving and gobbing, together with a fleet of tasteless cars, a lot of Twittering and a bit of teenage rape at the weekends - all in the space of the past twenty years or so.
Consequently, as this article points out, the public is in 'monkey see, monkey do' mode. Fitness clubs and gyms are full of performance products which during my competition years, would have been unthinkable - assuming one was lucky enough to live anywhere near a gym. It was all down to 50% tapwater, 50% apple juice, a pair of plimsolls, ex-army, navy-blue no-form shorts and a 10-mile run around town. Or. A day out on an old clunker of a bike built out of parts recovered from the local tip. And a jolly good - and SAFE - and FREE - time was had by all.
However, salutory though the article already is, it still understates the current problem, in my view. The real doping issue today isn't about professional, world-class athletes like Armstrong, American Olympic track and field teams, tennis players and footballers, who all enjoy the best possible medical help to take performance and recovery boosters.
It's about young kids, in their thousands, who wannabe just like their sporting heroes (or just to escape a poverty trap) and who secretly but easily and cheaply buy doping products over the internet or from local spivs, to dangerously self-administer in the hope of impressing some passing coach or talent scout enough to be given a trial. The practice is rife and even after integration into a junior squad or team, there is no significant monitoring. Often, it can be quite the opposite! But that's OK. The media, the doping agencies and the authorities won't be talking about it until the shit unavoidably hits the fan. A few more players keeling over on football pitches might finally do it. But until then, one musn't upset the apple-cart. Too much money at stake. Gotta pay the mortgage. Change the car next year.
Finally, for anyone who is puzzled by the extent to which 'home business' and sporting activity are interwoven these days, try glancing at the following page - just harking back to Herbalife alone: http://company.herbalife.com/sponsorships
No tax break for married couples in 2013 Budget. http://www.bbc.co.uk/news/uk-politics-21303765#
Weekend Larf: Britain a broadband 'leader', thanks to BT. http://www.telegraph.co.uk/finance/newsbysector/mediatechnologyandtelecoms/telecoms/9843423/Britain-is-broadband-leader-thanks-to-BT-cash-boss-Ian-Livingston-claims.html This reminds me of Network Rail being asked to give a talk at a railways conference in Switzerland a few years ago - on efficiency and punctuality.
CNET Community: Can I install Windows 7 over 8? http://nls.cnet.com/pageservices/viewOnlineNewsletter.sc?list_id=e497&send_date=02/01/2013
01.02.2013: Freebie Friday. http://money.aol.co.uk/2013/02/01/this-weeks-discounts-deals-and-freebies/
Last-minute rush for tax deadline. http://www.bbc.co.uk/news/business-21273585#
Banks to compensate small businesses for further insurance mis-selling. http://www.bbc.co.uk/news/business-21272606#
Bookies avoiding £1 billion in tax. http://www.independent.co.uk/money/tax/jackpot-bookies-avoid-1bn-tax-8476143.html You were telling the world, Mr Cameron . . . ?
Up to 3 million pensioners could reclaim £1200 tax on savings. http://www.telegraph.co.uk/finance/personalfinance/savings/9837905/3m-pensioners-could-reclaim-1200-in-tax-on-savings.html
Best places in Europe to make money from property. http://www.telegraph.co.uk/property/investmentinproperty/9806524/The-best-places-in-Europe-to-make-money-from-property.html
The International & European Associations Congress 2013, 21-23 April, Estoril, Lisbon, Portugal. http://us1.campaign-archive2.com/?u=1ec0948bb8a32e26fd201c2a9&id=f9a0bda646&e=cf9ae972da
Which mobile phone is best for roaming? http://www.guardian.co.uk/technology/askjack/2013/jan/31/mobile-phones-best-roaming
Top Ten money-saving apps. http://www.telegraph.co.uk/finance/personalfinance/consumertips/best-online-deals/9837315/10-best-money-saving-apps.html
1. Don't buy a smartphone . . .
Thought for February: Defined 'small', stay small. It was 17 years ago when I agreed to take over the UK's first 'home business' organisation from its founder Teresita Heavens, a member of MENSA and a stay-at-home mum who wanted to be able to share her experiences and develop useful resources with other mums who found themselves 'tied' to their homes and families. The internet was barely established in the UK at that time, yet the marketing men were already starting to conjure with terms like 'homeworking', 'teleworking' and from the States especially, came the acronym SoHo - Small Office, Home Office.
Nonetheless, despite an increasing awareness of something 'new' by the media, plus our sponsorship by US telecomms giant, Mercury (to become Cable & Wireless) plus up to as many as 40 other sponsoring, corporate household names at any one time plus the rapid strides made by the internet over the past ten years - nothing much has changed, really.
If you take a peek at Wikipedia, the definition of a 'home business' remains a 'small' business run from an 'office' based at 'home'. Then, according to whose statistics you choose to believe, we have around 3.5 - 4 million self-employed at the moment, which is more or less the same figure being offered by official sources twelve years ago. (The term 'self-employed' being a much more British definition of a 'home-based business', yet quintessentially, it's all pretty much the same thing.) But certainly, we're nowhere near the figure of 5 million teleworkers alone as suggested by BT back in 1999, I believe.
The only thing that has changed is the amount of activity one sees on the internet for 'home business'. If you Google the phrase there are now 'About 6,730,000,000 results'. Impressive, eh? Flick through the first few pages and you will see that everyone has become an expert on the subject and insurance and telecomms products predominate. For a marketplace which in my view, has barely grown, if at all. In fact, in the absence of any meaningful and consistent definition of a 'home business', it's just as likely that numbers may even have shrunk.
So, why hasn't it grown? Well, in the early days when we had our own definition of 'home business' we didn't qualify the activity with the term 'small'. For example. A self-employed lorry driver with a large yard next to his home buys and parks a lorry there. Twenty years later there are a 100 lorries providing employment for 120 people; turnover is over £100 million a year; the original property now boasts warehousing, garages, a canteen and bespoke offices which have overflowed into half the road and all adjacent fields and spare land. It's still a home business, though. Registered and trading from the original home address.
We have had numerous members with multi-million pound turnovers who essentially continue to be registered and trade from homes; or castles; or chateaux. But they certainly don't fit into the populist or media definition of 'home businesses'. They don't have 'home business' insurance policies; they don't have 'home business' broadband packages. They don't send anonymous posts into 'home business' forums or websites.
So the moral of the story is, you may well be a 'home business'. But that doesn't mean you need to conform to any official definitions of also being 'small'. Because those who think small, stay small.
Unless, of course, you want to stay 'small'. Which is not a problem. As long as YOU really know what the score is and it's YOU who's the boss and calling the shots. In other words, you're not just another consumer patsy.
With our usual gratitude and thanks to BAD News and Cobweb Info.
Len Tondel
Viewpoint December 2011/January 2012
Introduction: 25% HBA Member discount from Businesses For Sale.
AIMS for Home Business Alliance members:



Pick of the News:
Self-assessment a concern for many small businesses; Digital agencies demand more freelancers; Text message payment service to launch in 2014; Firms spend £800 million on Online Performance Marketing; 'Change of use' planning rules relaxed in England; HMRC rejects VAT fraud increase claim; New online payment system for farms in England; Eating out sector expected to grow in 2013; Demand for ethical goods continues to grow; Review of small business finance in Wales; Government launches free innovation workshops; Digital entertainment sales hit record high; Consultation opened on sound recording rights; The National Franchise Exhibition
'Gone to India . . .' by Rachael Ross and the 'How To Work Successfully From Home Guide'. Rachael's February Guest Article: What It Takes To Make A Successful Female Entrepreneur

Tax and VAT News
FREE! 101 Insider Business Tax Tips
Latest news: Tax Insider and Property Tax Insider
Tax cheats - where are we now?; HMRC guidance - can it be relied on?
Tax Relief For Home To Work Travel - article
Property Tax Insider - special subscription offer; Get Tax Insider for only £1 (normal price: £9.97/month). Click here to join!
HMRC VAT car and van update
Tax Insider plus, HMRC help business cash flow; 'HMRC launch online tax help for small businesses'; Making money from a hobby; etc, etc
TaxationWeb community toolbar

Dinosaurs Are Not Dead! by Colin Edwards

A Guide To Types of Businesses.
Small Business Start-up Mistakes.

Things You Say:
Consumer Action Group newsletter; TotalInvestor blog and newsletter; Google Adwords tips and free report; Big Pockets trade accounts; Planning Enterprise; Google Adwords tips and free report; UK business directory, MisterWhat.co.uk; Free gift from Office Giant for new orders over £60; window film company: reduce glare, reduce heat, save money; Action Planning summer programme guide; UK Biz Sales; Art of Design webmag; all about creating and editing .pdf files; Maximising Mobile Marketing; Can you please help?; Cyber-security - mitigating the threat seminar; 10 Steps To Mobile Marketing Nirvana et al; disposal of your IT equipment; half-price business card offer; Save up to 43% on summer train fares; August theatre deals; Achieving Business Excellence workshop; Creating video for the web course plus other open course programmes; Create Video Marketing Suite; Royalty-free stock photography; On-line security test; Exceptional discounts with DHL and UPS; compare legal costs; Guidance for small firms considering cloud computing; Free carbon footprint calculator; sell your unwanted printer cartridges; easy and secure online storage; Royal Mail business pack; free website building links; courier price comparison website; airport parking checker and booking site;